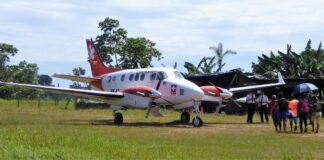 As numbers go up, we bring you the latest coronavirus data and look at how COVID-19 is affecting Colombia, and what might happen in the future.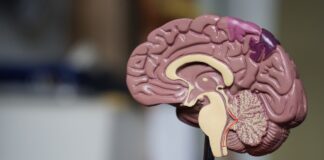 What caused so many world leaders to stick their heads in the sand and act as though the novel coronavirus was not going to spread?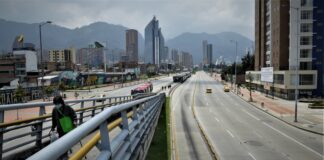 As residents of Colombia get used to their national quarantine, the country now has 491 coronavirus cases and six deaths. We bring the latest stats.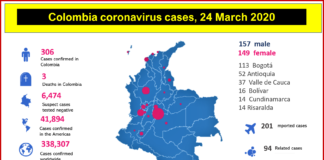 Colombia now has 306 coronavirus cases. We bring the latest stats and analysis.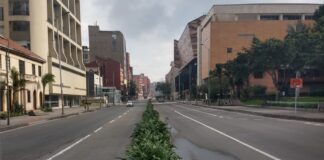 Citizens must stay at home until April 13 unless they have a good reason -- like needing food or medicine -- to be out.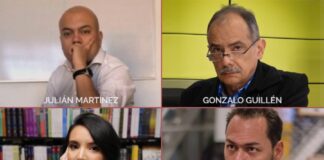 Civil organisations are calling on armed gangs to "stop military action" during the coronavirus pandemic.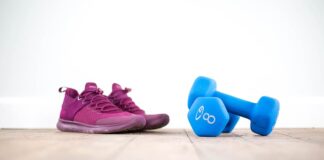 Get off the couch and take advantage of the best free or free trial workout offerings on the web.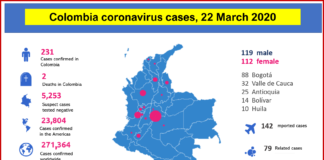 Colombia announces its first coronavirus deaths. Total cases in the country are 231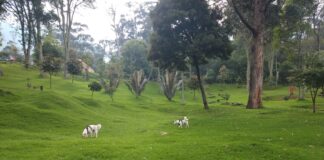 So what is like out on the streets of Bogotá? Well, with two energetic huskies in the house, there's a pressing need for me to be out of the house and making use of those 20 minute walking slots.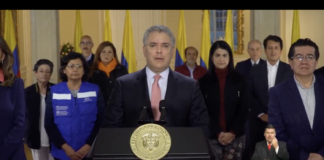 President Duque announces that Colombia will go into a total shutdown from midnight on Tuesday, March 24.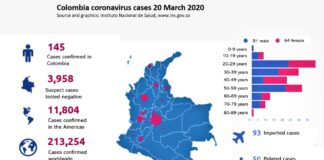 145 coronavirus cases have been confirmed in Colombia so far, with no confirmed deaths. This tally puts us in 55th place worldwide.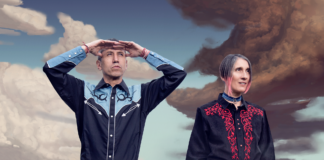 As the capital enters four days of quarantine, we'll be bringing you a few Colombia-related ideas of things to do each day.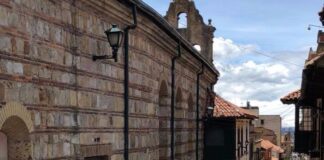 Bogotanos will be forced to stay at home over the holiday weekend in a four-day citywide shut down, aimed at preparing the city for a serious novel coronavirus (COVID-19) outbreak.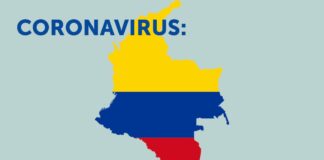 There's a lot of information and disinformation flying around about COVID-19, more commonly known as the coronavirus. We asked Migración Colombia to solve some of the problems that readers have told us they're worried about. Here are the answers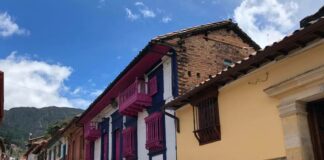 Bogotá mayor Claudia López announced this evening that the capital would shut down over the coming bank holiday weekend in an isolation simulation. The mayor called on people to remain in their houses for four days, beginning on Friday March 20.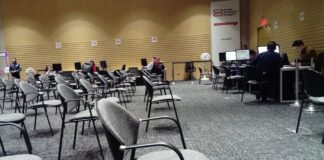 As the coronavirus spreads in Colombia, local authorities are imposing curfews and banning the sale of alcohol.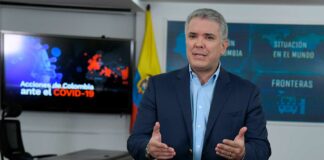 The number of COVID-19 cases in Colombia reached 54 today, with nine new cases confirmed in Bogotá this morning.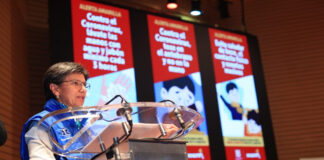 Bogota awoke to new rules from the authorities aimed at reducing the contagen and getting ahead of the global outbreak.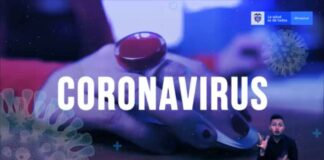 Foreigners failing to comply face deportation, say health authorities as Colombia's confirmed cases hit nine.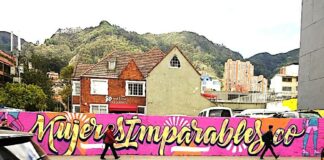 Since 2006, Colombia has been considered a regional leader in defending women's reproductive rights. That may have changed on March 2 when the Constitutional Court voted to uphold its 2006 abortion legislation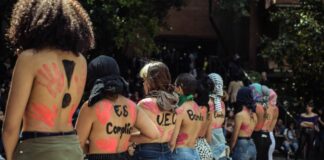 Feminist collective Destapa la Olla organise topless demonstration to call attention to sexual assault on campus and give voice to victims' experiences.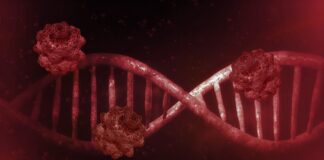 In keeping with its globe-trotting character, coronavirus has landed in Colombia by plane from Italy, according to Bogota-based health officials.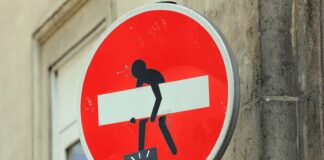 Can you use modal verbs correctly, or might you make a mistake? Follow our guide and you should be perfect.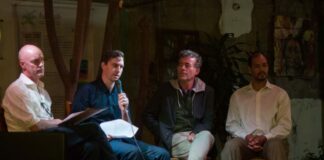 Todos Somos is collecting first person narratives from Venezuelan migrants and refugees and sharing them through books and performance.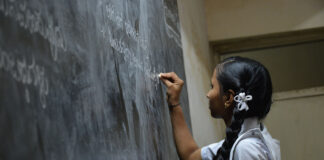 Higher education funding per student has decreased dramatically in the past decade and the deficit won't be easy to bridge.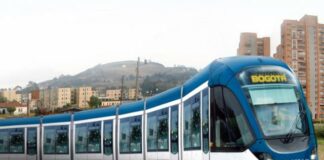 Beyond Metro and TransMilenio, changes in other forms of transport are set to take place in the capital region. With RegioTram, bike lanes, and ride-sharing, residents may have many options for cleaner, more efficient transportation.
The controversial TransMilenio on Séptima has failed to gain popular support, while the TransMilenio on Avenida 68 has the green light.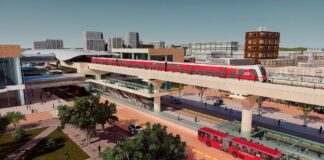 Are the brakes finally off for the Bogotá's metro construction? The constructors say they will break ground in April.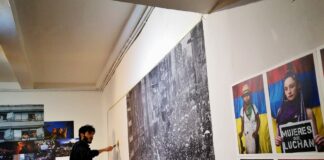 From commentary on the art market to perspectives on the paro, there's plenty of art to see in the city.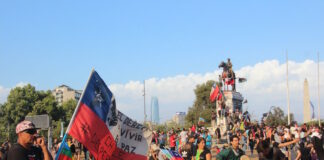 Although Chilean and Colombian unrests have things in common, a comparison of both country's protest movements is completely unfounded.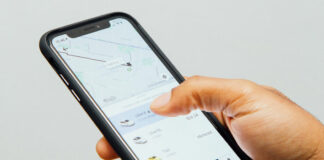 Uber, the popular rideshare app that was banned from Colombia at the end of January has found a legal loophole and re-opened its operations.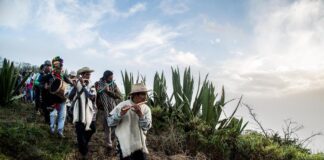 In La Sinfónica de los Andes, legendary anthropologist and filmmaker Marta Rodríguez goes into northern Cauca to examine the disastrous consequences of war on a small Nasa community grieving the loss of numerous children who have fallen victim of the conflict.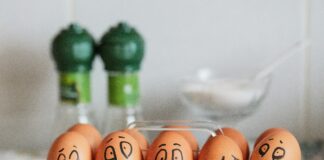 Do you know eggs-actly how to order huevos for breakfast? We give you some eggs-amples of what to say. It's no yolk.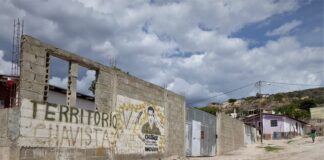 Going local goes further afield with a Venezuelan trip where petrol is free and the shops are full but there's no money to spend.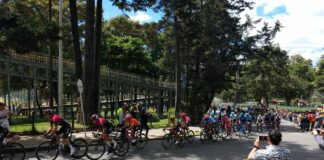 EF cycling finished in a 1-2 on the last day to confirm Sergio Higuita's win in the six-day race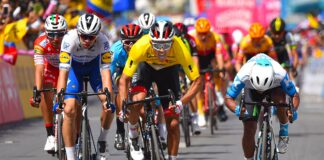 Colombia has turned into a cradle of new sprinters
Workers' rights and salaries are divisive topics in 2020. We look at labour reforms likely to upset regular workers.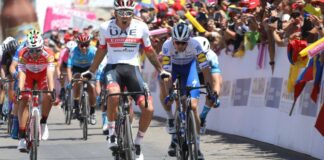 Sebastián Molano claimed the first individual stage of Tour Colombia 2.1 in Duitama.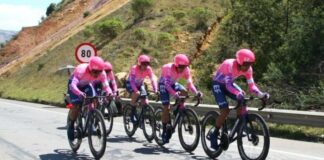 The third version of Tour Colombia UCI had a sensational opening after the victory of Education First that stopped the clock at 18'01".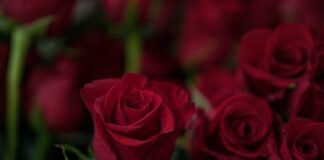 Despite having Amor y Amistad also widely celebrated in Colombia. Here is a look at some of the hottest spots around Bogotá for the big date night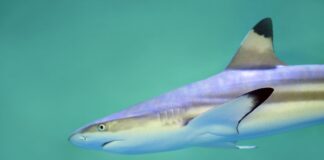 Our roundup of Colombian news that went global in the first weeks of 2020.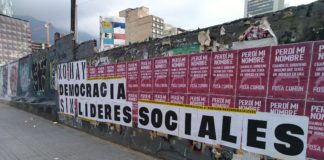 There were 34 assassinations of social leaders in January alone. We look at the numbers and ask why there is still no peace for Colombia's human rights defenders.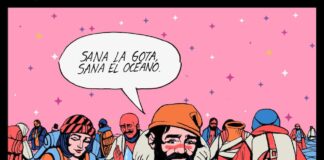 The latest exhibition from Sako Asko invites us to examine our own self-perceptions.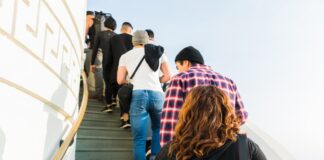 After the resignation of the defence minister last year, there have been immediate repercussions. Is this is a one-off, or a promising sign for the future?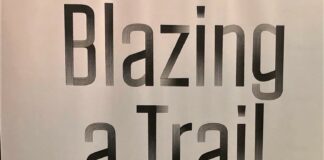 In her talk, "Women's voices in literature and their role in modern Ireland," at la Universidad Nacional Costello admitted to just recently understanding the uniqueness of her own perspective as a woman writer.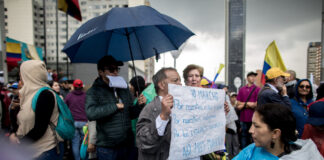 While there has been some progress, the slow implementation of Colombia's peace agreement continues to be a source of discontent, especially as rural communities continue to suffer violence and displacement. Part two of our ongoing look at the issues that face the country.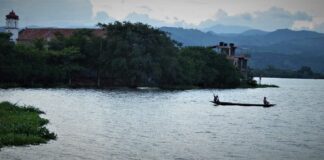 Colombia's conflict didn't disappear, it's just went under the radar. But for how long? We report from the troubled region of Sur de Bolívar.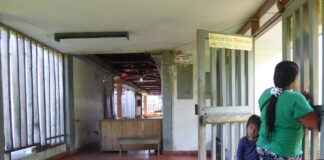 A new flu-type virus could be the next pandemic. Here's a Q&A to keep you up to date…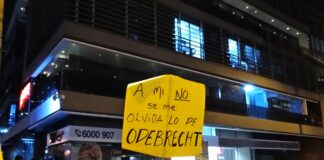 'In post-conflict Colombia, the battles will be about corruption.' We look at the bribes that bind, one of the issues that drove so many people to the streets.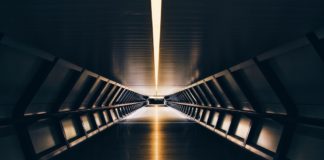 As English language changes, you want to be on the right side of his(or her)tory.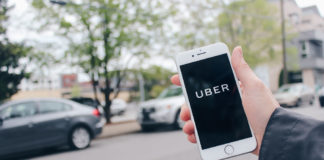 The ride-sharing app Uber will no longer be available in Colombia from midnight January 31st onwards, the company announced Friday.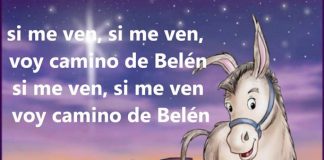 6 Christmas songs you need to know to impress your Colombian friends and family this festive season.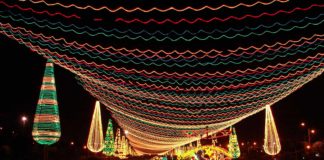 December in Colombia is a magical time and an opportunity to leave the capital and check out some of the most incredible light displays across the country.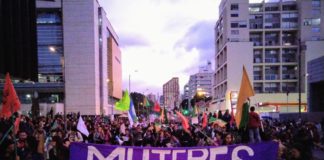 Kroc Institute reports that 42% of gender commitments in Colombia's 2016 peace agreement have not yet been started, compared with 27% overall.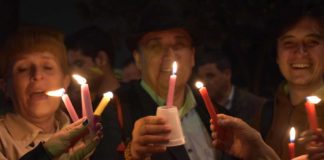 If you don't know your Noche de las velitas from your Nochebuena, now's the time to get to grips with Colombian festivities.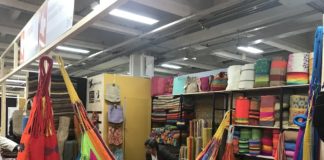 Expoartesanias is one of the largest handicraft fairs in Latin America and is a 'must' for any fans of Colombian culture. Here are five tips to on how to get the most out of it.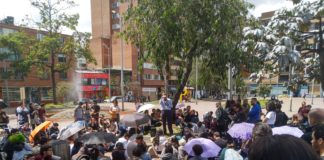 Professors democratise knowledge with free public event.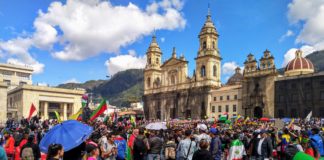 Indigenous groups and Guardia Indígena arrived in the capital in recent days ready to participate in the third national strike.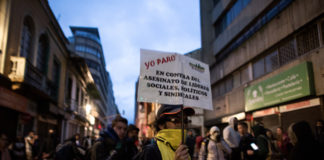 Strike leaders announce 'El Paro sigue' after meeting with the government does not reach consensus on key issues.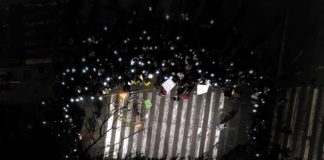 Steven Gutiérrez was an eyewitness to the fatal wounding of Dilan Cruz, a young student shot with anti-riot ammunition by ESMAD. Since denouncing the attack Gutiérrez has received death threats. He speaks to The Bogotá Post.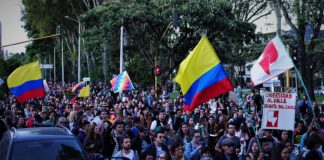 As the Cacerolazo Latinoamericano calls for equality and human rights in the region, one of the Chilean activists who joined in jokes that Colombians 'have more rhythm.'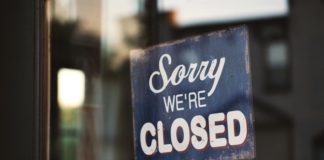 The small business community is feeling the effects of the protests, but many still support the movement.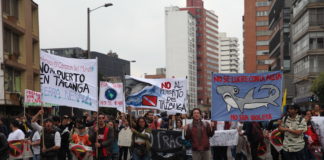 We dip into the national conversation with a look at what was talked about in yesterday's environmental discussion.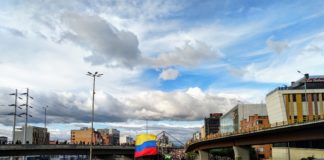 The country has seen over a week of mass protests. We wrap up the national strike so far with some interesting numbers.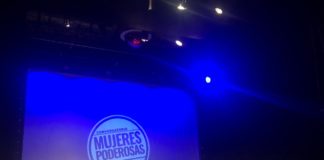 Conversatorio Mujeres Poderosas brings powerhouse women in journalism head-to-head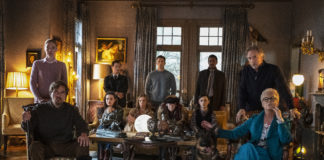 Knives Out gathers a cast of familiar faces including Chris Evans and Daniel Craig (Captain America and James Bond, respectively), as well as Jamie Lee Curtis, Michael Shannon and newcomers Katherine Langford and Jaden Martell.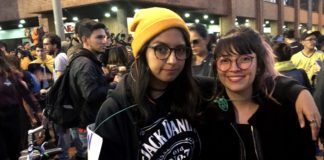 How this peaceful protest method originated and how bogotanos are making it their own.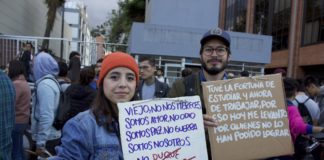 Toquerolazo de Queda: Local musicians add a new note to the protests.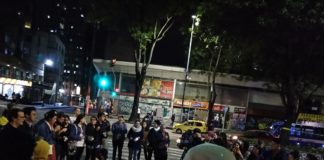 Dilan Cruz, who was shot by ESMAD on Saturday, has died in hospital.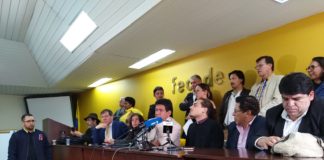 Representatives of the National Strike Committee say strikes will continue and ask president Duque to listen to the demands of the country.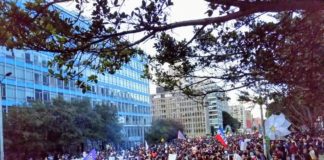 In an effort to stem the tide of protest, President Duque has laid out plans for four months of national conversations.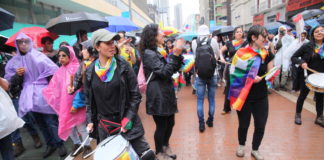 As the protests in Bogotá enter a fourth day of high tensions, we've heard a lot of stories from around the city.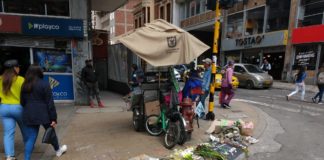 A young protestor was struck by a grenade on Saturday night, leaving him fighting for his life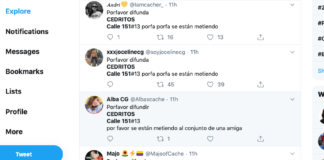 Bogotá Curfew: Friday 22 November saw a whirlwind of news hit Bogotá, both true and false, we try to give some context to what happened.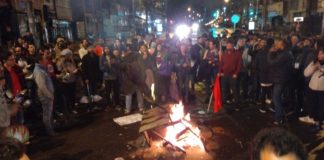 Out and about in last night's cacerolazos as spontaneous demonstrations break out across the country.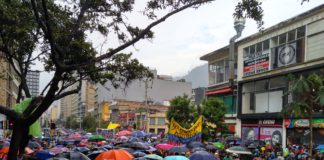 Colombia saw hundreds of thousands (possibly even millions) of people joining the national strike.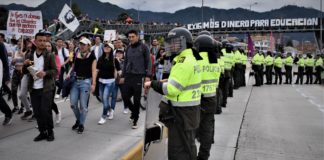 Tensions have been rising in the run up to Colombia's national strike which will take place tomorrow, November 21.
For the first time since the 2016 peace agreement, the Colombia's political elite fared poorly in the...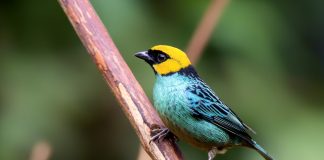 Caption: Saffron-crowned tanager — Photo courtesy of Pedro Arturo Camargo Martinez, Biologist with Asociación Calidris At sunrise last...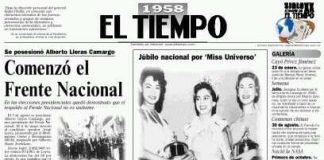 Colombians negotiated a landmark peace agreement that slowly crumbled as the State was unable to live up to its promise of economic...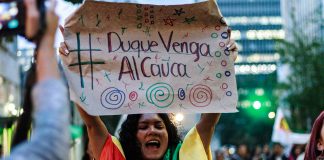 March for the defense of the JEP, Special Jurisdiction for peace in Spanish. Protestants march against the objections made by...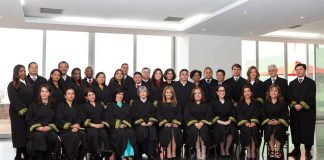 Special Jurisdiction for Peace (JEP) Photo courtesy of Oficina de prensa JEP Duque's objections to the JEP presented...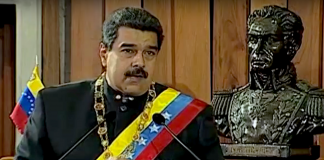 Nicolas Maduro speaking to the Supreme Tribunal of Justice in February 2017. (Photo courtesy of the Venezuelan government)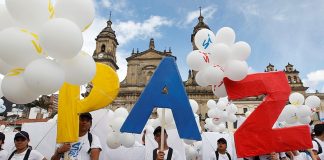 The killings of social leaders continue unabated in Colombia. The assailants and motives behind the killings vary...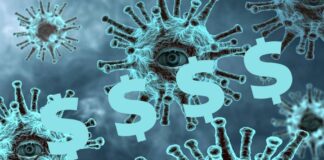 As Bogotá shuts down to slow the spread of the coronavirus, many who were already living day to day are struggling to find food or put a roof over their heads. How can you help?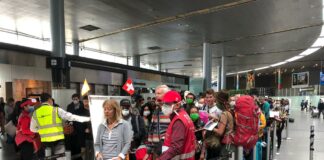 As countries around the world struggle to control the spread of the COVID-19 virus, many tourists are stranded and unable to get home.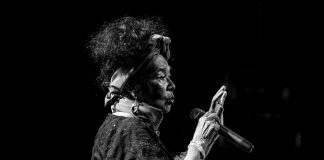 We continue to focus on virtual Colombia with more ways to stay entertained during the quarantine.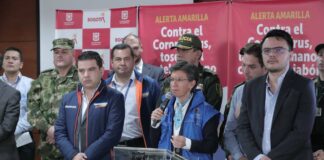 After initially announcing that Bogotá would be heading into a shutdown isolation simulation this weekend to combat the coronavirus, mayor Claudia López' plans were thrown into confusion on Wednesday by the national government.