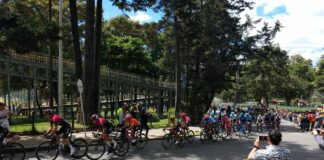 EF cycling finished in a 1-2 on the last day to confirm Sergio Higuita's win in the six-day race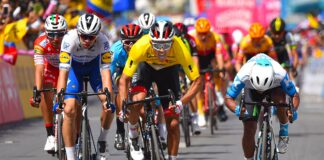 Colombia has turned into a cradle of new sprinters
Workers' rights and salaries are divisive topics in 2020. We look at labour reforms likely to upset regular workers.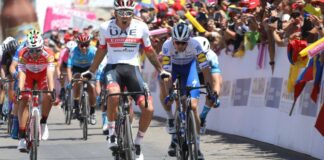 Sebastián Molano claimed the first individual stage of Tour Colombia 2.1 in Duitama.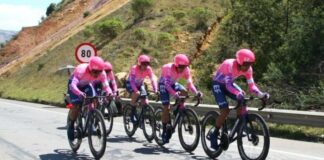 The third version of Tour Colombia UCI had a sensational opening after the victory of Education First that stopped the clock at 18'01".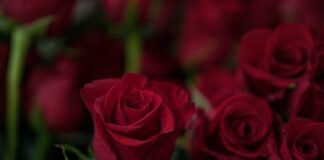 Despite having Amor y Amistad also widely celebrated in Colombia. Here is a look at some of the hottest spots around Bogotá for the big date night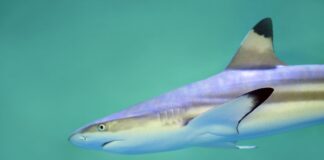 Our roundup of Colombian news that went global in the first weeks of 2020.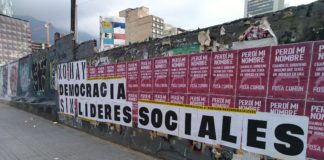 There were 34 assassinations of social leaders in January alone. We look at the numbers and ask why there is still no peace for Colombia's human rights defenders.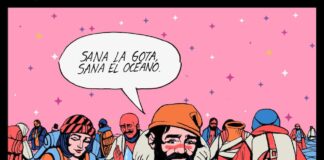 The latest exhibition from Sako Asko invites us to examine our own self-perceptions.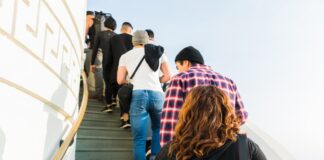 After the resignation of the defence minister last year, there have been immediate repercussions. Is this is a one-off, or a promising sign for the future?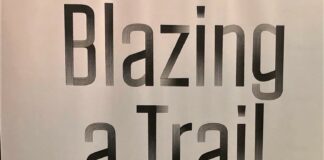 In her talk, "Women's voices in literature and their role in modern Ireland," at la Universidad Nacional Costello admitted to just recently understanding the uniqueness of her own perspective as a woman writer.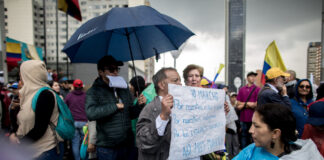 While there has been some progress, the slow implementation of Colombia's peace agreement continues to be a source of discontent, especially as rural communities continue to suffer violence and displacement. Part two of our ongoing look at the issues that face the country.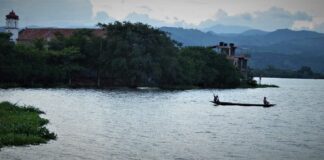 Colombia's conflict didn't disappear, it's just went under the radar. But for how long? We report from the troubled region of Sur de Bolívar.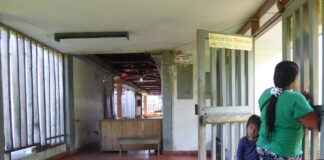 A new flu-type virus could be the next pandemic. Here's a Q&A to keep you up to date…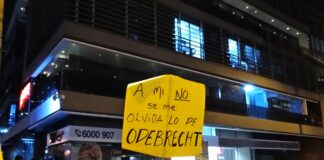 'In post-conflict Colombia, the battles will be about corruption.' We look at the bribes that bind, one of the issues that drove so many people to the streets.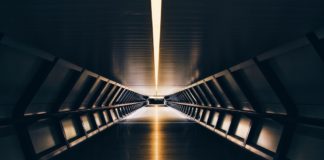 As English language changes, you want to be on the right side of his(or her)tory.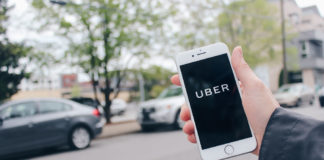 The ride-sharing app Uber will no longer be available in Colombia from midnight January 31st onwards, the company announced Friday.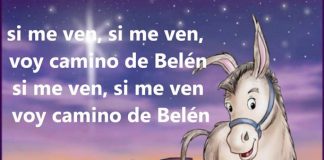 6 Christmas songs you need to know to impress your Colombian friends and family this festive season.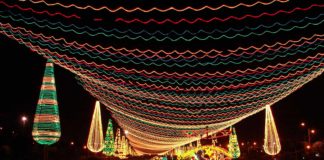 December in Colombia is a magical time and an opportunity to leave the capital and check out some of the most incredible light displays across the country.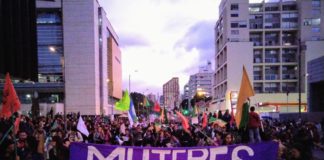 Kroc Institute reports that 42% of gender commitments in Colombia's 2016 peace agreement have not yet been started, compared with 27% overall.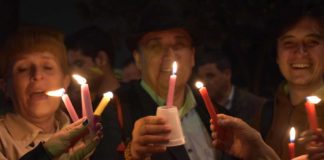 If you don't know your Noche de las velitas from your Nochebuena, now's the time to get to grips with Colombian festivities.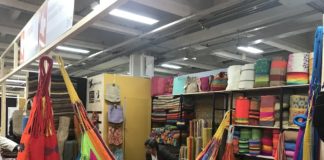 Expoartesanias is one of the largest handicraft fairs in Latin America and is a 'must' for any fans of Colombian culture. Here are five tips to on how to get the most out of it.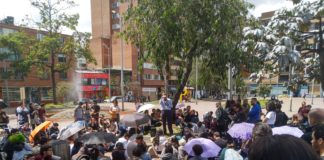 Professors democratise knowledge with free public event.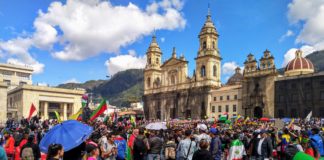 Indigenous groups and Guardia Indígena arrived in the capital in recent days ready to participate in the third national strike.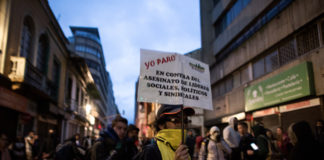 Strike leaders announce 'El Paro sigue' after meeting with the government does not reach consensus on key issues.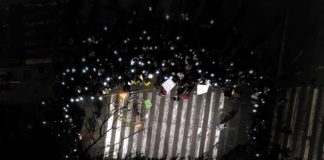 Steven Gutiérrez was an eyewitness to the fatal wounding of Dilan Cruz, a young student shot with anti-riot ammunition by ESMAD. Since denouncing the attack Gutiérrez has received death threats. He speaks to The Bogotá Post.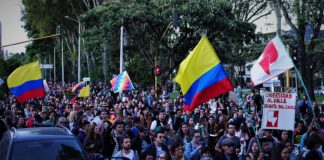 As the Cacerolazo Latinoamericano calls for equality and human rights in the region, one of the Chilean activists who joined in jokes that Colombians 'have more rhythm.'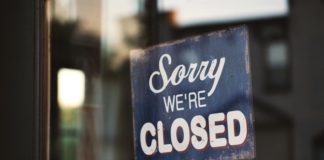 The small business community is feeling the effects of the protests, but many still support the movement.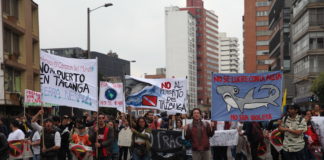 We dip into the national conversation with a look at what was talked about in yesterday's environmental discussion.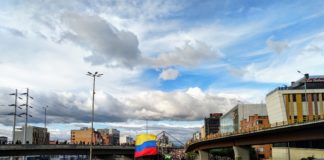 The country has seen over a week of mass protests. We wrap up the national strike so far with some interesting numbers.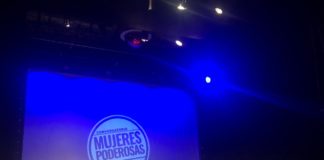 Conversatorio Mujeres Poderosas brings powerhouse women in journalism head-to-head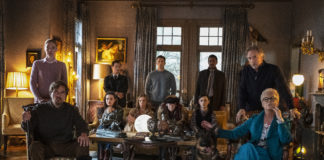 Knives Out gathers a cast of familiar faces including Chris Evans and Daniel Craig (Captain America and James Bond, respectively), as well as Jamie Lee Curtis, Michael Shannon and newcomers Katherine Langford and Jaden Martell.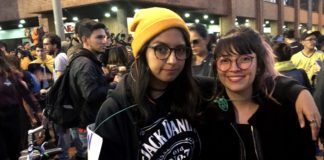 How this peaceful protest method originated and how bogotanos are making it their own.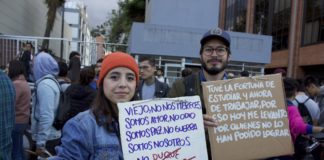 Toquerolazo de Queda: Local musicians add a new note to the protests.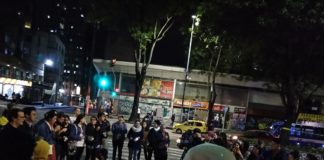 Dilan Cruz, who was shot by ESMAD on Saturday, has died in hospital.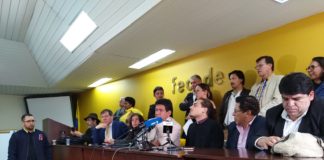 Representatives of the National Strike Committee say strikes will continue and ask president Duque to listen to the demands of the country.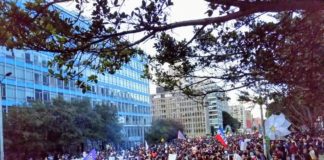 In an effort to stem the tide of protest, President Duque has laid out plans for four months of national conversations.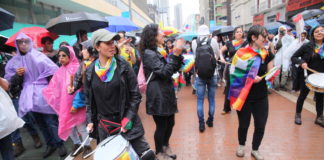 As the protests in Bogotá enter a fourth day of high tensions, we've heard a lot of stories from around the city.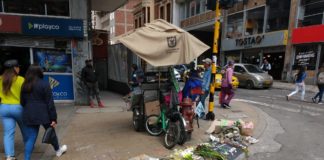 A young protestor was struck by a grenade on Saturday night, leaving him fighting for his life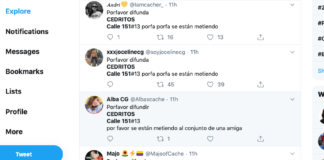 Bogotá Curfew: Friday 22 November saw a whirlwind of news hit Bogotá, both true and false, we try to give some context to what happened.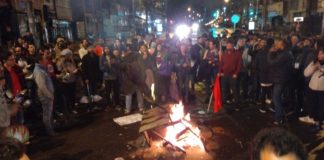 Out and about in last night's cacerolazos as spontaneous demonstrations break out across the country.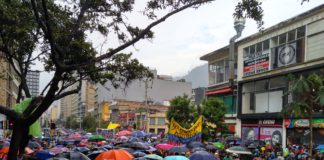 Colombia saw hundreds of thousands (possibly even millions) of people joining the national strike.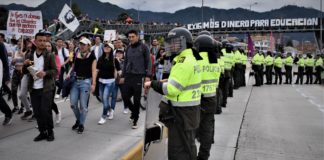 Tensions have been rising in the run up to Colombia's national strike which will take place tomorrow, November 21.
For the first time since the 2016 peace agreement, the Colombia's political elite fared poorly in the...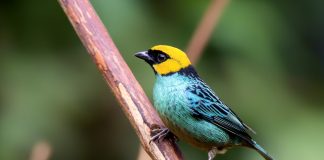 Caption: Saffron-crowned tanager — Photo courtesy of Pedro Arturo Camargo Martinez, Biologist with Asociación Calidris At sunrise last...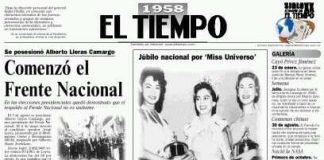 Colombians negotiated a landmark peace agreement that slowly crumbled as the State was unable to live up to its promise of economic...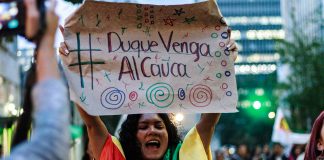 March for the defense of the JEP, Special Jurisdiction for peace in Spanish. Protestants march against the objections made by...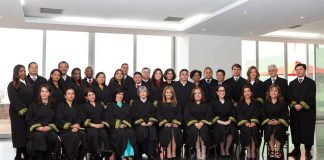 Special Jurisdiction for Peace (JEP) Photo courtesy of Oficina de prensa JEP Duque's objections to the JEP presented...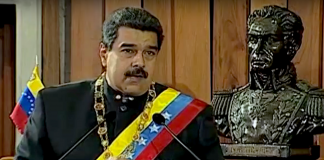 Nicolas Maduro speaking to the Supreme Tribunal of Justice in February 2017. (Photo courtesy of the Venezuelan government)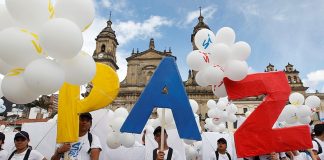 The killings of social leaders continue unabated in Colombia. The assailants and motives behind the killings vary...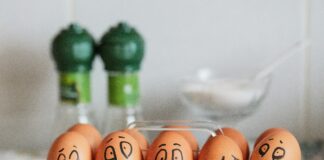 Do you know eggs-actly how to order huevos for breakfast? We give you some eggs-amples of what to say. It's no yolk.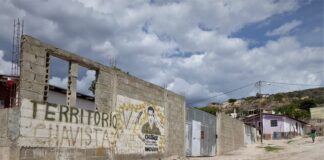 Going local goes further afield with a Venezuelan trip where petrol is free and the shops are full but there's no money to spend.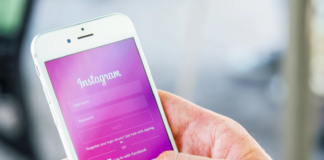 IMAGE: https://www.pexels.com/photo/access-blur-close-up-colorful-238480/ Do you want to be the next Instagram star? Or do you just want to gain a...

Sebastian Molano claimed his supremacy as a sprinter, beating Hodeg at the finish line.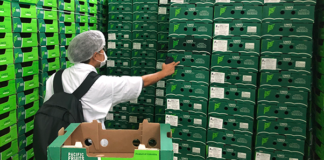 Israeli-owned agricultural investment company MANAGRO this past week announced the acquisition of Pacific Fruits, a leading Colombian...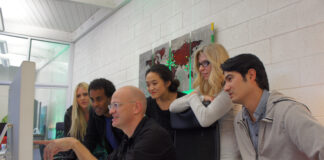 Startup accelerator Founder Institute is announcing new classes in Medellin and Bogota. Headquartered in Silicon Valley and...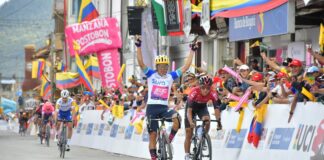 Colombian cyclist Sergio Higuita (EF) takes over leadership of the general classification of Tour Colombia UCI 2.1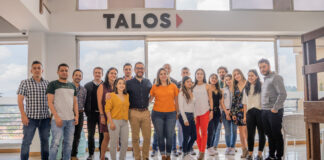 Talos Digital, a tech company with one of the largest international presences in Medellin, opened today its...