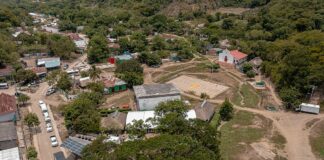 One of the bloodiest single events in the Colombian conflict took place in El Salado. Now it is a focal point for peace, but the presence of armed gangs and violence belies a different story.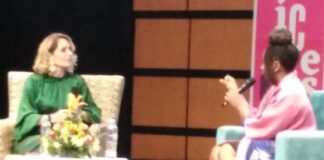 Chimamanda Ngochie Adichie talks roots, race, language, feminism, history, and grief in Bogotá.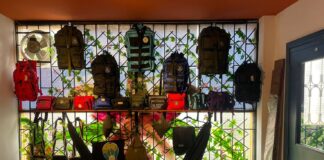 Former FARC commander and one of the founders of La Montaña tells us, "If sewing served for war, why doesn't it serve for peace?"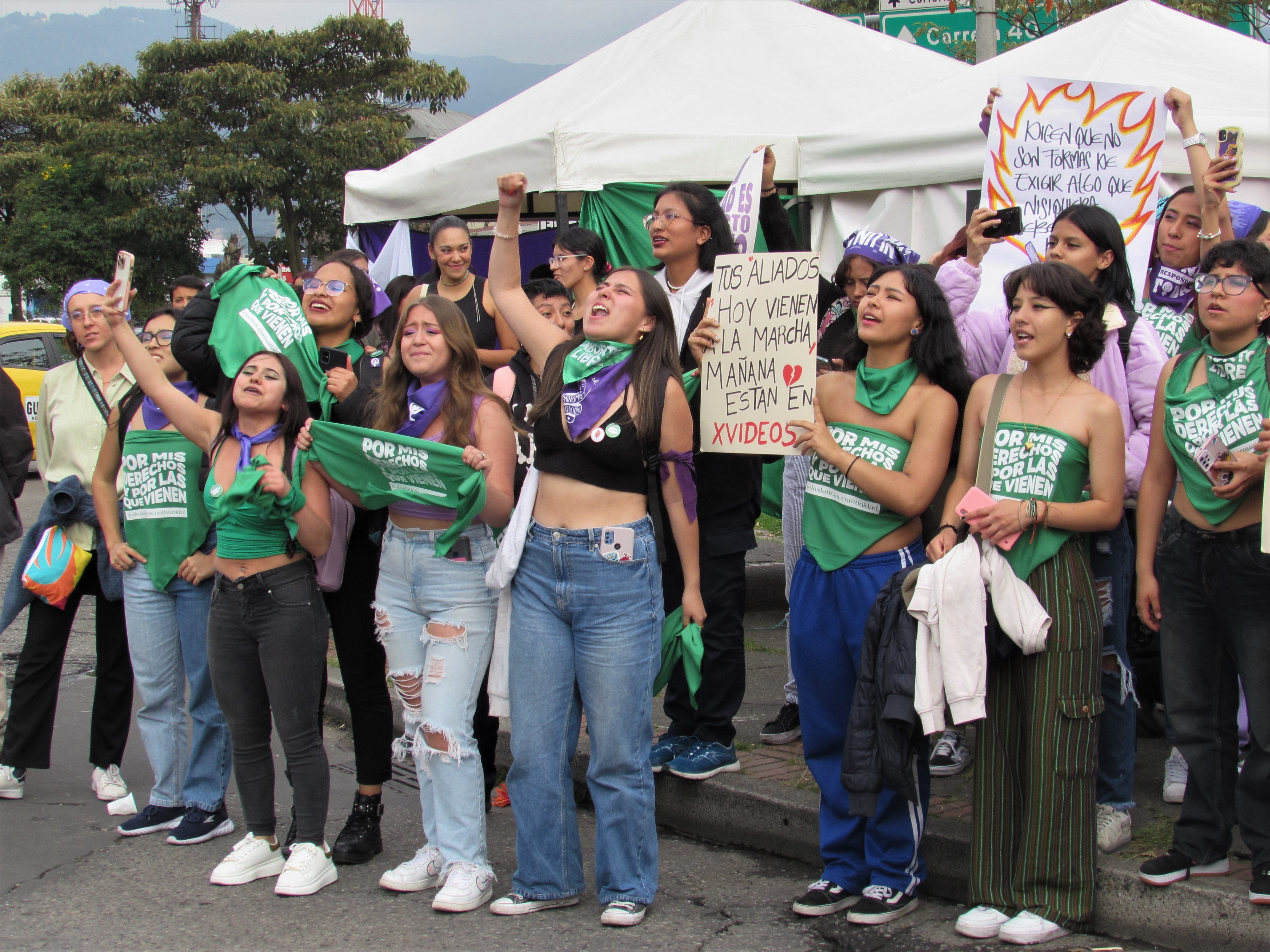 Campaigners say significant institutional, educational and cultural barriers are yet to be overcome in the battle to make abortion accessible to all.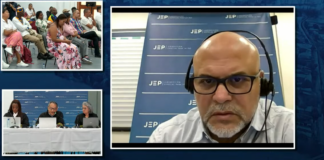 Salvatore Mancuso's JEP testimony raises questions about how the AUC's crimes should be handled, and how far up the ladder things went.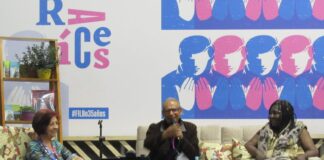 Mary Grueso, Ana Alcolea, and Celso Román talk about the importance of oral traditions at FILBo 2023.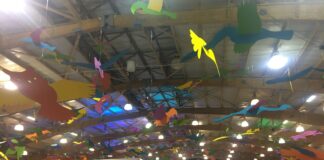 It's not too late to nip to Corferias for this year's Festival del Libro. Find out what's FILBo 2023 has to offer readers of all tastes.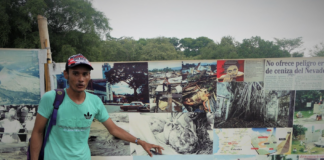 Colombia is on amber alert as the Nevado del Ruiz volcano could blow again. We look back at how 23,000 people died in a town called Armero.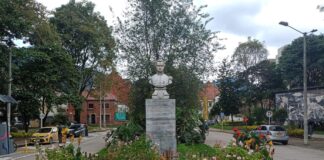 The connection between Colombia and Ireland goes back to the fight for independence.
Narco-subs are back in the news. Here's everything you need to know about the clandestine craft.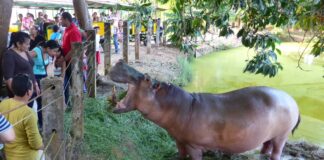 Our regular round-up of Colombia news that caught the world's eye. Pablo's hippos: wild ones...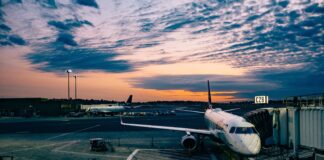 Viva Air declared bankruptcy in mid-February and has since grounded flights. Find out how you might be impacted.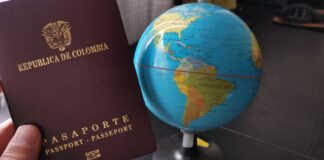 We look at the rising phenomena of Colombians heading overseas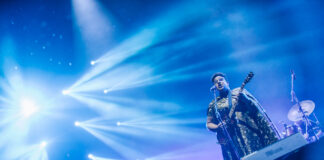 Colombia's hottest music event, Festival Estéreo Picnic, kicks off on March 23 with Billie Eilish, Drake and Chemical Brothers the headline acts.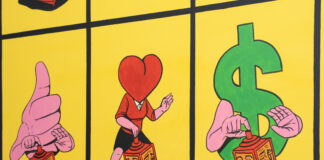 Teusaquillo plays host to SakoAskoFest this weekend in a short-lived pop-up exhibition. We went to the launch to see why there's so much buzz around this young Colombian artist.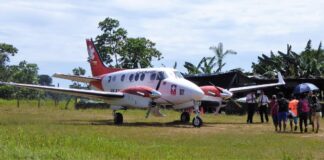 The Petro government has finally presented plans to reform Colombia's health system. Congress will now debate radical proposals which could up-end decades of private-public partnership. Are the proposed reforms set to improve the Colombian health system?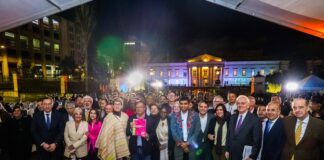 Both fans and critics of Petro's programme of far-reaching reforms have organised mass mobilisations this week following the presentation of the programme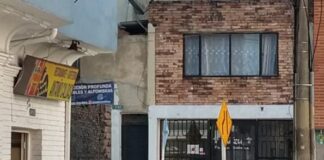 Our columnist says it's one thing to put more police on the streets, but quite another to change the culture and get them to enforce the law. Find out why he sees it as a question of respect.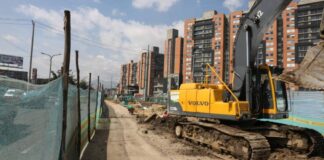 Work is already underway on Bogotá's first metro line, but the project has become the subject of a row between President Petro and the capital's mayor.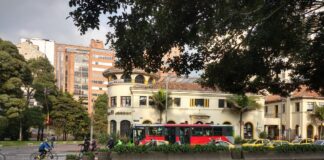 Bogotá's Día sin Carro always generates its share of positive and negative comments. Find out what's driving the car-free day.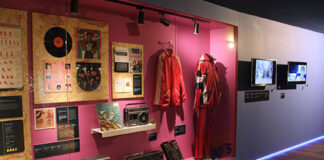 Bogotá's national museum offers the chance to clue up on all things hip-hop colombiano or simply indulge in some 90s nostalgia ahead of this year's 25th anniversary of Hip-Hop al Parque.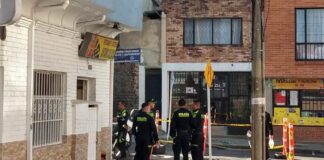 Noticed anything different on the mean streets of Bogotá recently?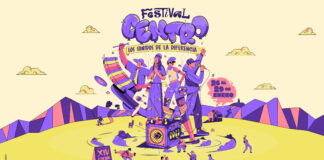 Bogotá's Festival Centro is back with a mix of free live music performances and events to brighten your January.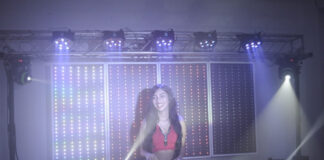 The brutal murder of Valentina Trespalacios, a popular young DJ, has shocked Colombia, a suspect has been arrested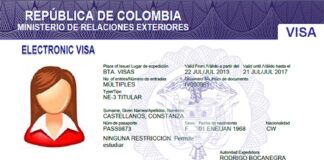 Make sure you understand the new rules, even if you're a long term resident. Visa process in Colombia...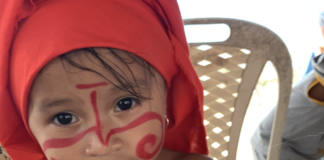 We spoke to Juan Carlos Buitrago, head of ABACO, about their work to help the Wayúu make money from traditional crafts such as mochilas.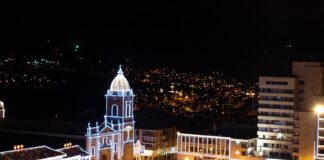 Keep costs down this winter by taking in the lights at the Aguinaldo Boyacense in beautiful Boyacá, a short distance from Bogotá.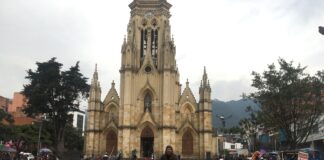 You don't need to own a bike to explore the Bogotá on two wheels. Here's everything you need to know about the city's Tembici scheme.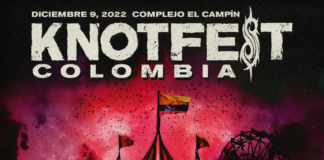 Bogotá is ready to rock again as Knotfest comes to the capital. Don't miss your chance to hear Judas Priest and Pantera in Colombia.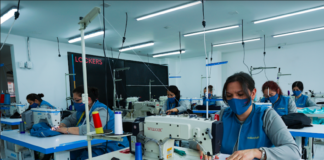 Image Credit: Colorchain The UN recently made significant steps through a set of initiatives to reduce the extreme...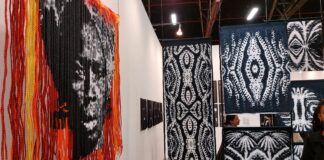 If you haven't yet got your ArtBo trip planned out, check out our guide to this year's art fair in the capital.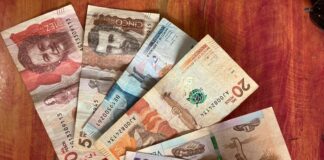 The symbolic rate of 5,000 pesos to the USD is within touching distance. But what does all of this mean for the country?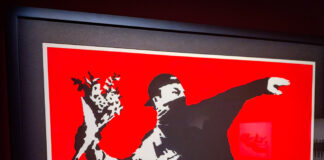 Get a taste of the Banksy: Genius or Vandal exhibition in Bogotá, featuring over 100 works from the internationally-renowned street artist.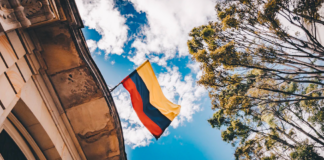 Image Credit: Flavia Carpio, unsplash.com Latin America (LATAM) is currently at a pivotal point for Venture Capital (VC)....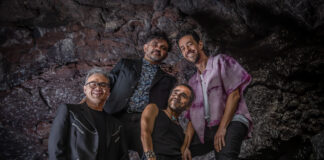 We've made you another mixtape featuring artists from Sunday's Festival Cordillera in Parque Simón Bolívar. Who tickles your fancy?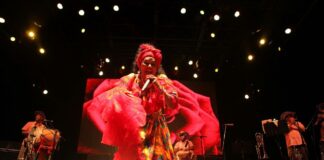 Check out our Festival Cordillera Saturday playlist, featuring artists from this weekend's superstar lineup at this Latin music festival.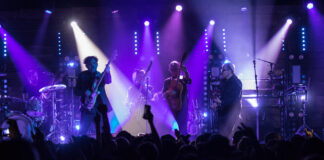 Days before the Festival Cordillera 2022 starts in Bogotá, find out which bands will be on stage and how to make the most of the festival.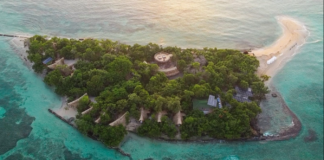 Corona, one of the largest beverage companies in the world, announced this month the launch of its...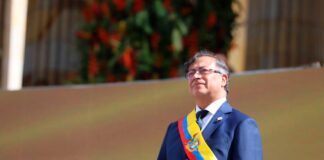 Now that Gustavo Petro has finally taken his seat in the Casa de Nariño, we officially enter a new period. For the first time, a leftist leader has the reins of power, and a country waits with bated breath to see what will happen.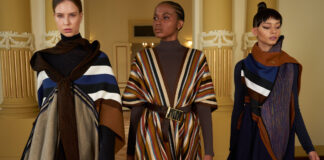 We speak to Adriana Santacruz, one of the first designers to integrate indigenous traditions into her fashion designs.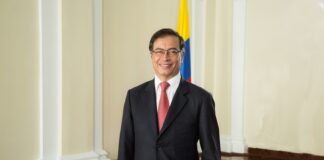 Colombia has elected Gustavo Petro as its new president – making him the first ever leftist president of Colombia. Find out how the votes unfolded and what to expect now.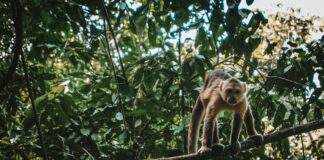 Both Petro and Rodolfo want to build a greener Colombia. Find out how they promise to help the environment without hurting the economy.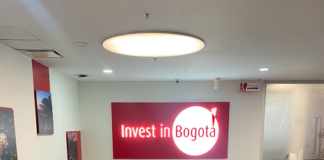 It's no secret that Bogotá was poised to become a tech capital in Latin America sooner or...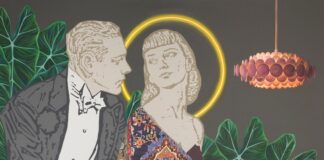 Rafael Barón Herazo's show entitled 1000 +1 can be found on the second floor of Otros 360 Gallery. We speak to the artist to find out more.
Colombian tourism was on a roll before the pandemic, but has stuttered more recently. Here's what Petro and Rodolfo have to say on getting it going again.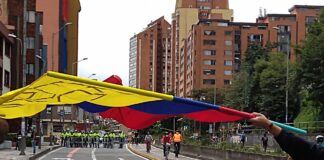 Security is perhaps only behind the economy in voter's minds. Find out what the candidates have to say.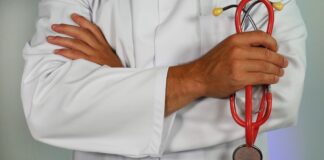 How might healthcare in Colombia change under Petro or Rodolfo? Our latest analysis of the candidates' positions shows both men are promising big changes.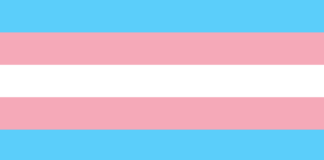 As the Colombia election 2022 enters the final fortnight, we've been looking at key issues. Today it's Trans rights on the table in our analysis of Petro and Rodolfo's positions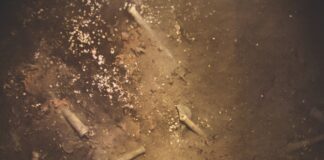 The legendary treasure ship is back in the news, so here's a quick summary of the saga of the Galleon San José so far.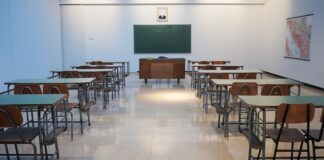 School is in for both Petro and Rodolfo in the Colombian presidential election. Sit down in front of the whiteboard and see their education proposals!
We're looking at both candidates' positions on certain issues in the run-up to Colombia's presidential election. First up, animal rights.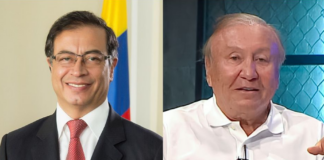 Leftist Gustavo Petro took the most votes in the first round, but the second round is a different story of fish. We take a look at what's next.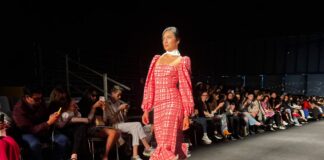 The runways opened again for Bogotá Fashion Week 2022. Find out about the triumphant return the capital's top fashion event.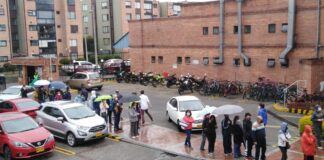 Colombian presidential election results. Rodolfo Hernández will join Gustavo Petro in the second round on June 19.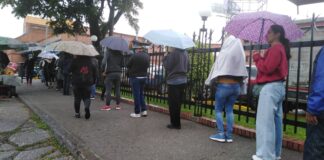 Colombians will vote today in the first round of the country's 2022 presidential elections.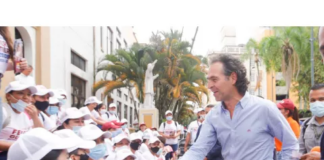 Currently second in the polls, Federico Gutiérrez aka Fico's slogan is 'President for the People.' Find out what he actually proposes to do.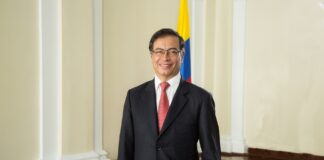 Confused about the upcoming election? We're here to help you with a set of cheat sheets on each candidate so you can follow the local news. Today, Gustavo Petro, Colombia's most divisive political figure since you-know-who.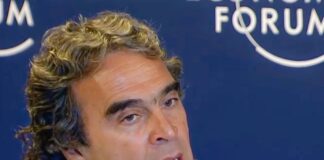 Sergio Fajardo is a familiar face in Colombian politics. But what's he standing for? Find out in our latest candidate cheat sheet.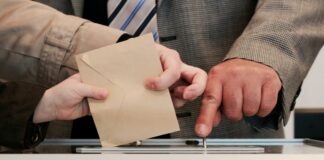 If you're wondering about the Colombian elections, look no further. From who's standing to how voting works and when ley seca will start, we've got you covered.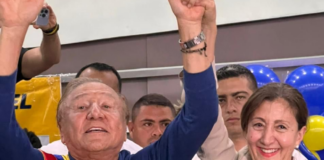 Íngrid Betancourt announced on social media that she would no longer stand in the presidential elections and instead will support Rodolfo Hernández.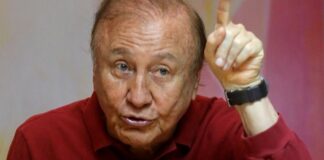 We've read the manifestos of all the presidential candidates so you don't have to. Rodolfo's pushing his anti-corruption credentials, but what other issues is he standing on?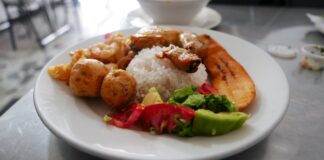 The corrientazo is a cheap lunch found in basic restaurants all over Colombia. They are particularly common in Bogotá. Find out about the origins of corrientazos and how to find a good one.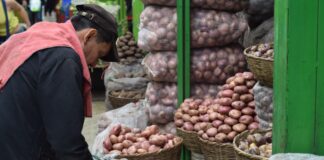 Our column that gives a snapshot of Bogotá life takes in the joys of the Paloquemao market.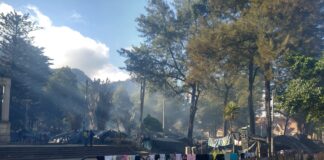 The indigenous groups in the Parque Nacional may be causing a mess, but how much damage do we ourselves cause?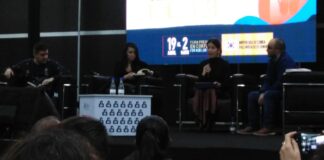 Ever wondered how a story can change society? These three writers and journalists have built real change through their storytelling.
Until May 2, the Feria del Libro will be back – in person – and there's plenty to see and do. Here's a run down of what to expect at this year's event.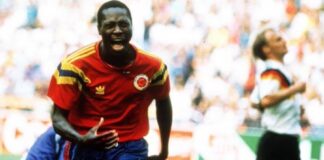 Freddy Rincón, one of Colombia's best footballers in history has passed away after being injured in a car crash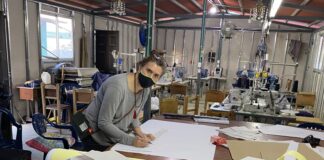 Uniting Colombia's divided parts through fabrics, fashion, and ancestral craftsmanship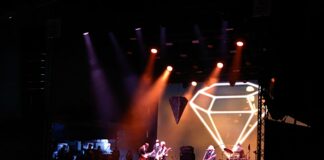 Live music is starting to roll in postpandemic Bogotá, and last weekend saw another huge step forward in the shape of Festival Estéreo Picnic 2022. We were in the middle of the action all over the three days – here's what happened!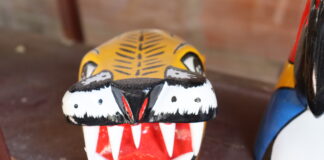 Nine siblings are hard at work, carving and painting the wooden masks which characterise the festival – elaborate animal heads in many stages of life and colour.
It's the final round of the South-American World Cup qualifiers, and Colombia still have a chance to qualify for Qatar, but it is slight and los Cafeteros depend on results from other matches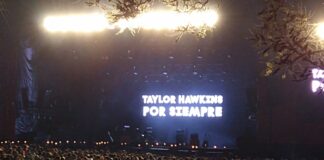 The first day of Festival Estéreo Picnic 2022 was overshadowed by the news of Taylor Hawkins' death, but it was a celebration of a beautiful life as well as a commemoration of death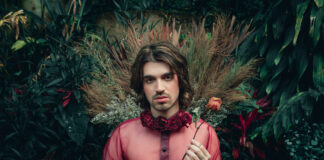 Fantastic, fabulous and fun, Pavlo opens Festival Estéreo Picnic 2022's second day.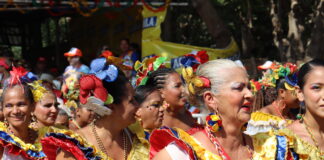 For the first time in two years, one of the world's biggest parties returns to the streets of Colombia. Barranquilla Carnival is back with a vengeance after the pandemic.
After a run of seven World Cup qualifiers in a row without scoring a goal, Colombia's chances to qualify for the World Cup in Qatar are hanging by a thread. Can Colombia stay in the battle for Qatar?
Before jetting off to play at Festival Estéreo Picnic 2022, Jonny Pierce from Brooklyn's iconic band The Drums spoke to us from NYC.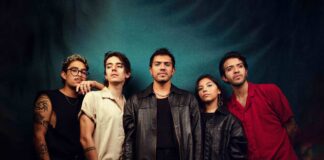 For the latest of our features on Colombian bands at Festival Estéreo Picnic 2022, we have Piel Camaleón, a bright and breezy indie jangle-pop outfit.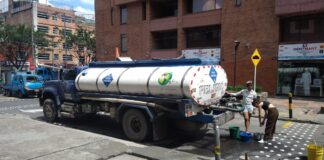 Water water, absolutely nowhere and definitely not a drop to drink. Oliver Pritchard tries to get to the bottom of the great Chapinero drought.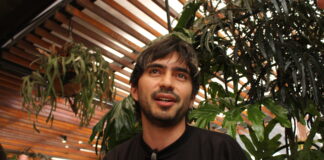 Next up in our series on Colombian bands at Festival Estéreo Picnic 2022, we're chewing the fat with Babelgam, electro-clash punks with a pop edge.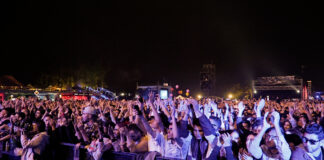 Colombian festivals don't come any bigger than Festival Estéreo Picnic 2022. We've pulled together everything you need to know about the music as well as the practicalities.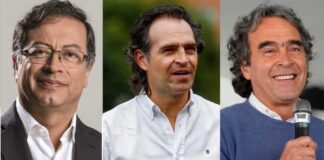 After the legislative elections in Colombia on Sunday, the Senate is very divided.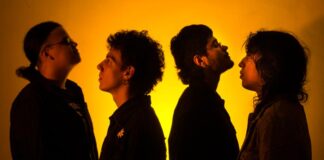 In the second of our features on bands at Festival Estéreo Picnic 2022, we talked to bassist from Margarita Siempre Viva, Daniel...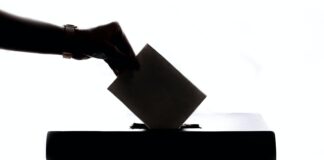 This weekend sees the first of what will probably be three sets of elections in Colombia this year.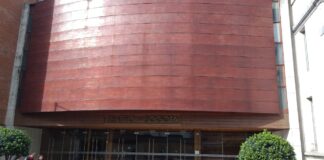 El Festival Iberoamericano de Teatro de Bogotá (FITB) is more than one show, one company, or one venue. It is the biggest theatre festival in Bogotá and one of the biggest on the planet.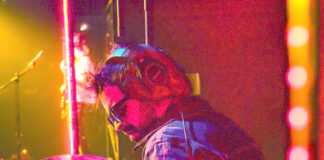 Los Niños Telepáticos are a very Bogotano band, and a perfect choice to open Festival Estéreo Picnic. We talked about contrasts in life and music, as well as the festival itself.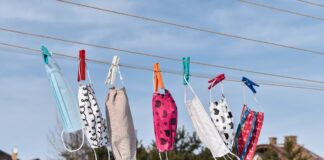 Bogotá to go facemask-free as the return to normality continues.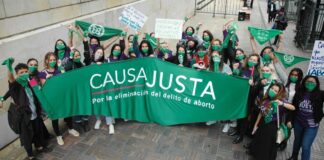 Landmark decision means women in Colombia can now terminate a pregnancy up to the 24th week.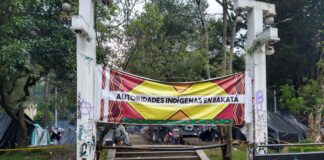 Indigenous people deserve thoughtful solutions to their problems, not to be used as pieces in a political game.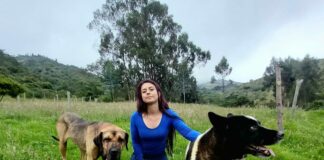 We speak to the founder of a refuge that houses some of the city's worst treated abandoned animals.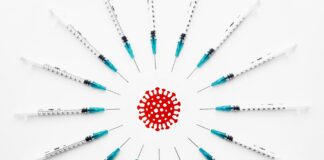 The National Health Institute identified the first three cases of Omicron in Colombia.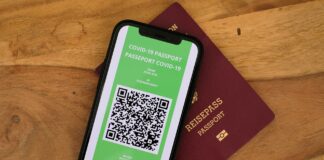 From December 14 you'll need a negative PCR test or a vaccine certificate to enter Colombia.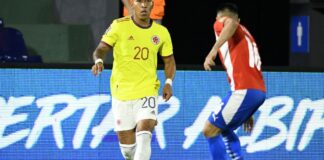 After four matches without scoring a goal, Colombia will receive Paraguay in Barranquilla on Tuesday. Can Colombia get on the winning path again?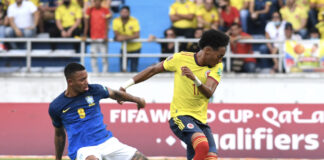 Last month, Colombia kept Brazil on a draw in Barranquilla and became the first country in this South American World Cup qualification to take points away from the Seleção. What will Brazil vs Colombia have in store this time?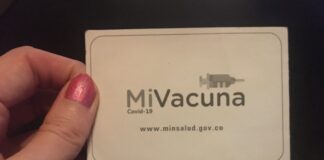 From November 16 anyone over 16 will need to show they've been vaccinated to get into bars, clubs, sports venues, and cinemas.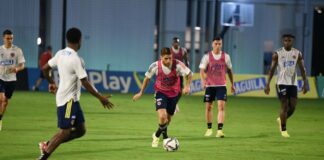 Colombia will face direct rivals Ecuador in Barranquilla this Thursday. A victory for the home side could catapult Colombia into a comfortable position for qualification for Qatar 2022.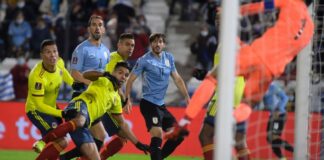 Despite a difficult start, Colombia keeps Uruguay on 0-0 and stays in full strength for World Cup qualification for Qatar 2022.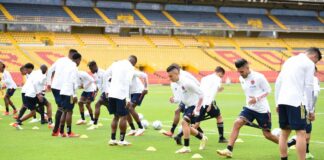 Uruguay vs Colombia is the first match in the important October international break for Colombia, Thursday at 6pm COL time in Montevideo.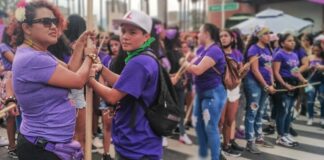 Like many countries, various forms of violence against women in Colombia increased during the pandemic.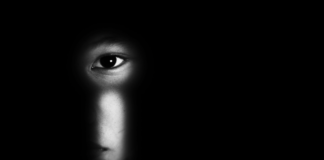 This article was co-authored by Helene Dötsch Image courtesy of Yupachingping via Adobe Stock. "The pandemic...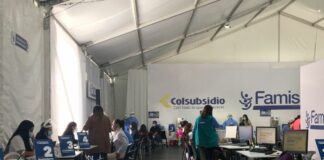 International travel from Colombia remains difficult as some countries do not recognise the country's vaccines.
The Colombian writer and journalist Mario Mendoza talks about gritty realism, literature, protests, and the pandemic.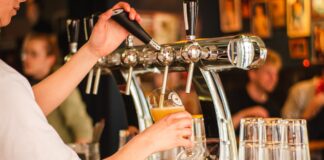 Bogotá Beer Company are putting the pandemic behind them with a seasonal wheat beer and some Bavarian-style celebrations.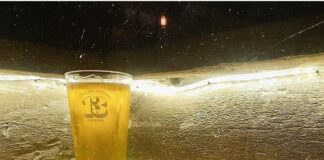 In our series about craft beer breweries in Bogotá, we look at 13 pesos. Photo: 13 pesos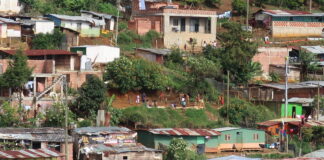 We talk to some of the people involved in a new exhibition that highlights the many barrios on the outskirts of the city that lack basic infrastructure.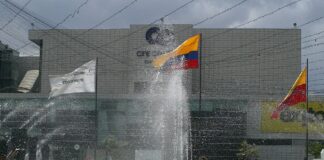 Our regular column that gives a snapshot of Bogotá life takes us to the plaza outside Gran Estación.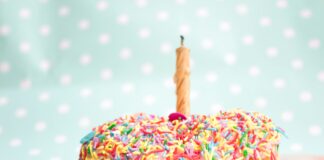 As our Facebook Live show celebrates a year of broadcasting, we're giving away prizes, find out more!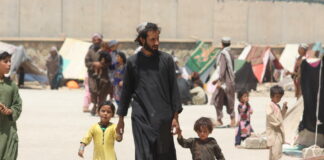 Colombia will act as a transit hub for Afghan migrants on their way to the US. But details are thin on the ground.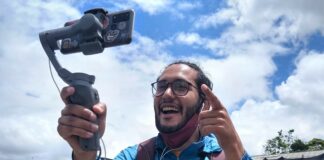 A virtual tour lets you travel the world without worrying about Covid tests or quarantines. We speak to a Bogotá guide about how it works.
Independence day protests in Colombia unfolded peacefully for the most part as thousands took part in marches and other events.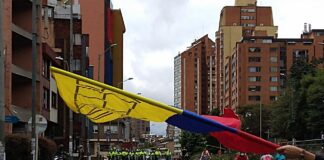 This independence day, we consider attitudes towards the Colombian flag and the way that it's flown by police, protestors, and presidents.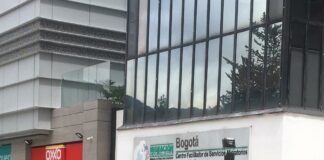 Bogotá's Migración offices will be familiar to many foreigners in Colombia. Here's a snapshot of one October morning.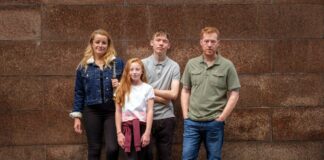 Ken Loach's latest film, Sorry We Missed You, is currently available in Colombian cinemas. Find out if it's worth a watch.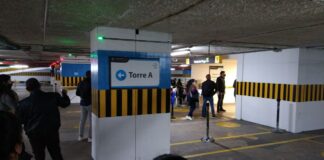 Here's how getting vaccinated in Bogota panned out for one writer this week. If you're next in line, find out what to expect.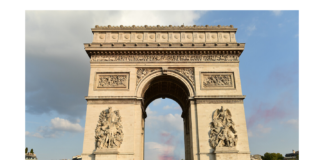 The Tour de France 2021 is about to start and after Giro d'Italia success with Egan Bernal earlier this year, cycling fans in Colombia can't wait for a new grand tour.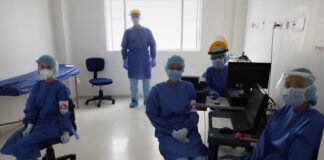 The government announces ambitious plans to ease out of the crisis. But it could get worse before it gets better.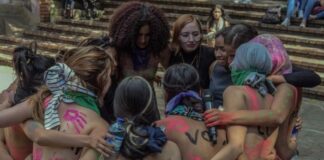 Universities won't listen, but social media will. Here's how student groups are making sure that cases of sexual harassment don't remain hidden.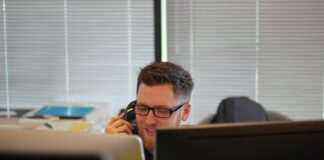 Colombia could be well-positioned to take advantage of changes in Mexican outsourcing laws.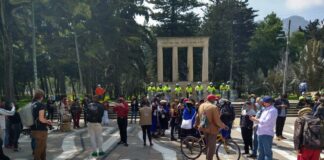 Struggling to tell what's true and what's not in the protests? We break down some of the fake news.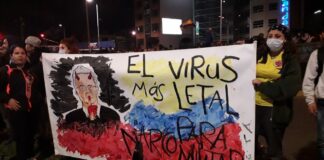 It's been one month since protests in Colombia kicked off as people took to the street to express their frustration with the status quo.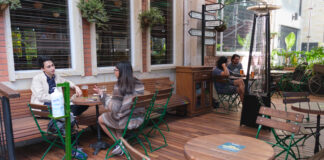 Bogota reopening: COVID restrictions will be lifted in less than two weeks as authorities try to respond to people's needs.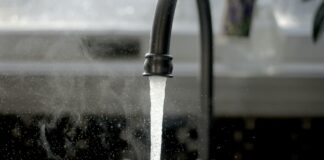 Chemicals needed to purify the city's water are not making it through the blockades, and the capital faces the possibility of running out of drinking water.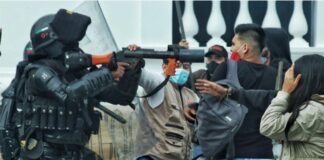 Cali has become the epicentre of Colombia's protests. With an already heavy presence of armed gangs and high rates of both unemployment and poverty, it was a tinderbox.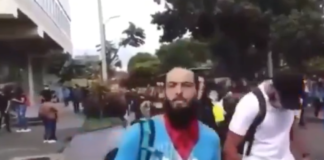 Hospital confirms brain death of Lucas Villa, the protestor who was seen shaking hands with riot police on the day he was shot.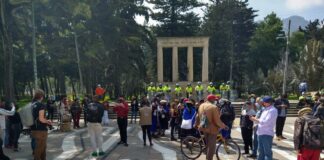 Colombia protests live. As the demonstrations reach their ninth day, we follow the demonstrations as they unfold.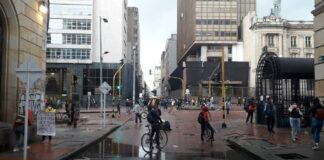 Simmering social and economic tensions have led to violent clashes. What now?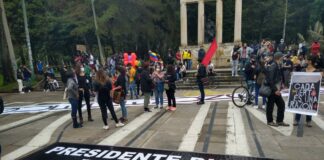 Another Colombia national strike. Day 8 of protests begins in a passionate and peaceful manner as crowds gather throughout the country.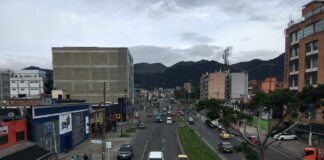 The capital is not past its third peak, but the COVID rules have been relaxed.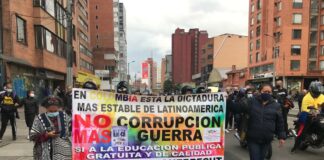 The resignation of the finance minister and withdrawal of reforms has not stopped nationwide demonstrations.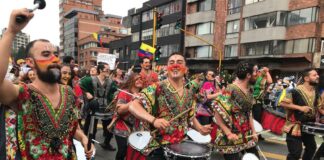 As darkness falls, protests in Bogotá continue. Here's what happened today.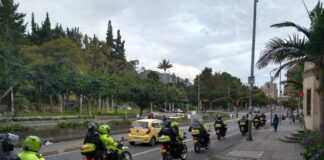 As the country gears up for protests, what can we expect? We've done our best to answer any questions you might have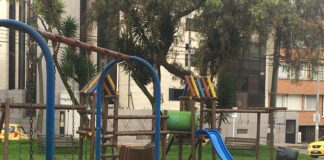 Bogotá has introduced new stricter coronavirus measures -- schools and universities will be shut again and we all need to be home by 8pm.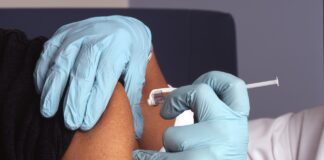 How is the vaccination process in Colombia going? Find out what's going on, if vaccines are effective and what will happen next.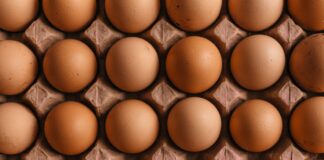 Colombia's byzantine taxation system needs desperate reform, but the public don't think Carrasquilla has the answers.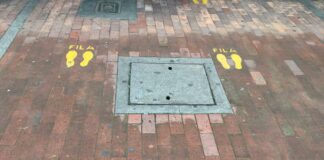 As emergency room occupation hits highest levels yet, Bogotá is introducing an 8pm curfew.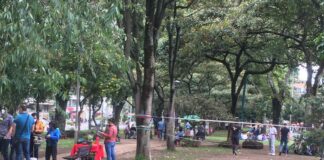 Our new feature will give you a snapshot of a different corner of Bogotá each month. We've all been stuck at home more this year, so one writer wanted to capture a taste of different parts of the city. First up? Parkway.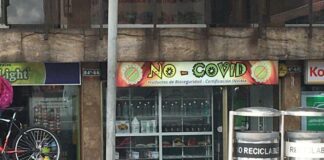 As we enter an official third wave, public appetite for lockdown is stretching ever-thinner.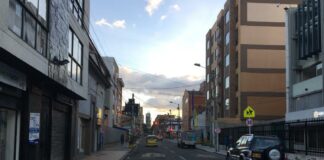 Another red alert has been issued in Bogotá, meaning the extension of lockdown, with some changes.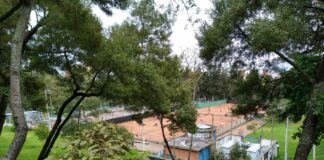 Here's why Bogotá needs to keep its parks open during coronavirus lockdowns.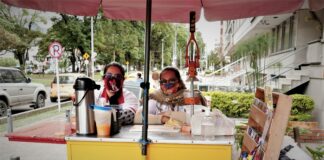 As was to be expected, even after slightly muted Semana Santa celebrations, authorities plan to shut down Bogotá again this weekend.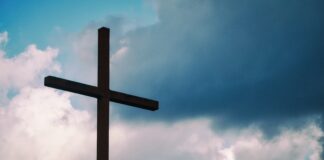 Every country has its fair share of superstitions, many of which grew from religious beliefs. Easter in Colombia is no different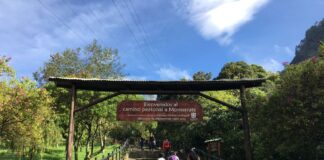 Claudia López introduces measures aimed at minimizing an Easter COVID outbreak.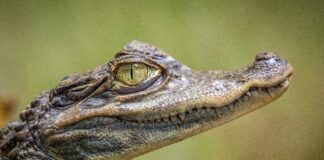 It often feels like half of Colombia is crammed into the walls of the old city of Cartagena. If you're looking to get away from the thronging hordes, check out our alternative destinations.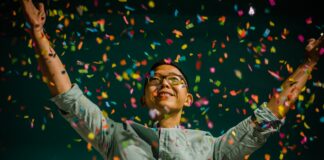 A guide to some of the foreign festivals in Bogotá. Tune in to Facebook at 9pm to join the discussion live and mention anything we've missed, tell us stories or make comments.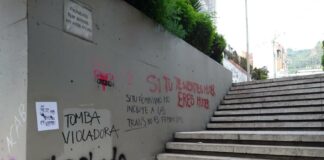 8M in Colombia: Thousands took to the streets today to campaign for equality and protest violence against women.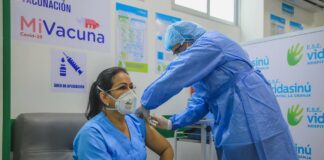 COVID-19 vaccination in Colombia began today and Bogotá will get its first vaccinations tomorrow. The health ministry are confident 35 million people will be vaccinated by the end of the year.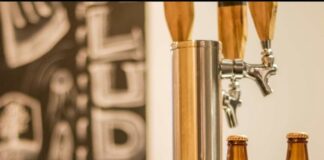 In our series of craft beer brewers in Bogotá, we next look at Vistalegre.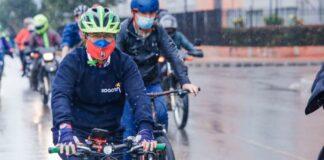 Bogotá's mayor Claudia López announced today the city is no longer on red alert. As such, some of the stricter restrictions will be relaxed.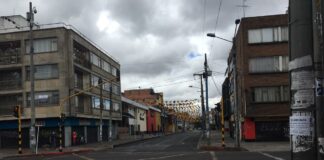 New lockdown rules Bogotá: The latest measures come as a surprise to many, as they are much lighter than had been expected.
Latest COVID restrictions in Bogotá include night time curfew and third weekend of lockdown.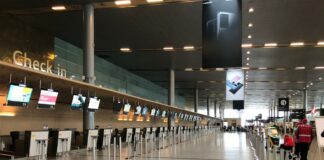 UK government will stop non-essential travel from South America and Portugal on Friday. Residents and nationals will be allowed to enter.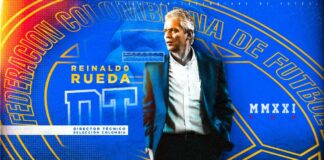 Reinaldo Rueda has been announced as the new head coach of the Colombian national team.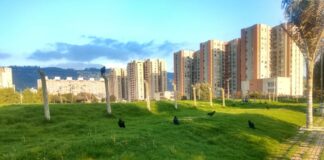 New Bogotá restrictions include a citywide lockdown for the weekend, six more areas in strict quarantine and changes to some existing measures.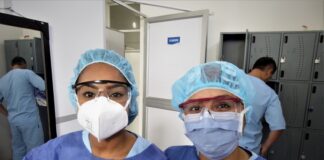 Will we get coronavirus jabs any time soon? Or just more hot air? A quick Q&A on the country's plans to inoculate against COVID-19.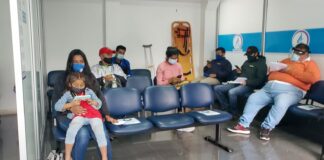 Looking for a COVID-19 test in Bogotá? All the info you need below, from prices and times to links and medical advice.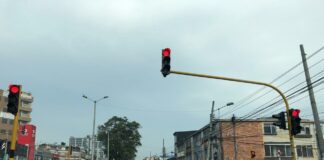 As cases continue to rise, mayor warns that the new strain may have arrived in the capital.
New Bogotá quarantine measures in place: Suba, Engativá and Usaquén will return to strict lockdown at midnight.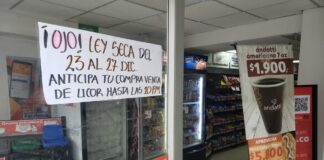 Confusion reigns as a last-minute announcement over additional holiday restrictions hits Bogotá.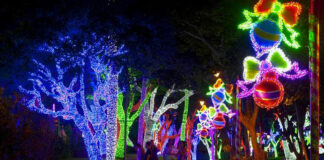 If you're planning your New Year and Christmas celebrations, here are the rules you need to know about.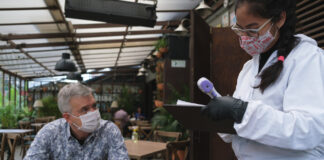 Colombia enforces controls on alcohol sales as intensive care occupation rises.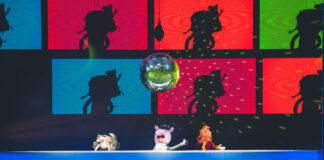 We caught up with Idartes' Mauricio Galeano to find out about their plans for reactivating theatre and dance in the city.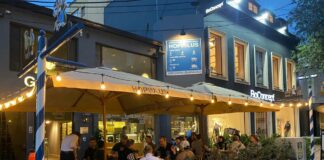 German style biergarten Hopulus is the latest in our line of craft beer reviews.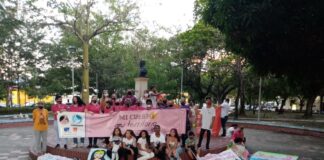 Survivors of sexual violence raise their voices and work together for justice.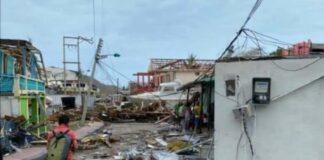 Thousands of families without homes or water as category five hurricane devastates Colombia's Caribbean coast.
Specialising in unusual flavours while never being too gimmicky, 3 Cárites has a well-founded reputation in the Bogotá craft beer scene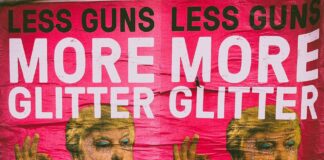 Some Republicans might consider emigrating and seeking a life more open to freedom away from BIG GOVERNMENT. Colombia's a good option.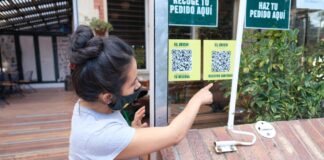 Fiestas are coming back to Bogotá – here are some picks for this weekend.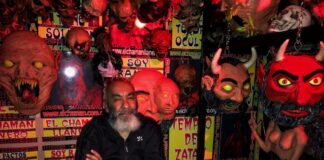 In the run-up to Halloween we speak to some of Bogotá's sorcerers and practitioners of black and white magic – including a man who says he is the son of Satan.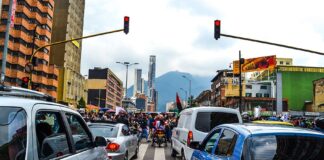 Bogotá is dominated by motorised transport – but is that a good thing?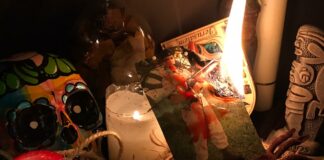 Witches and sorcerers are not just for Halloween in Colombia.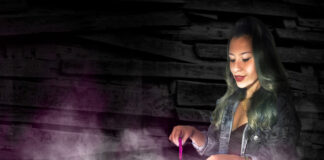 Wicca Cervecería is one of the capital's newest breweries and they're ready to bewitch you before Halloween with a new brew hot off their cauldron at 2600 Brauhaus tomorrow.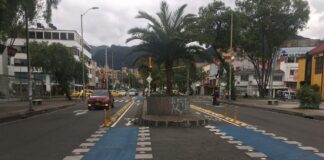 With various videos showing motorists flagrantly endangering cyclists, it's time for the alcaldía to protect vulnerable road users.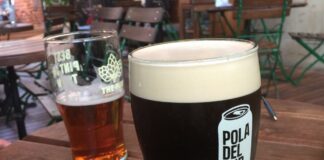 Whether you know them as Pola del Pub, The Irish Pub or just El Irish, the founders' decades of experience shows through in these beers.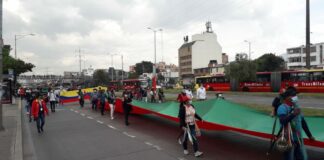 Protests will take place throughout the country today, in spite of COVID-19 concerns.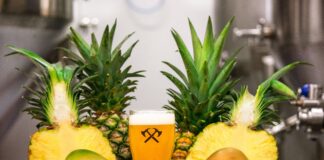 Metalheads Sergio and Richard from Cervecería Tomahawk are reopening this week in Cedritos Photo: Tomahawk
The Bogotá Post is going live on Facebook at 9pm again tonight, this time talking about Colombian sport.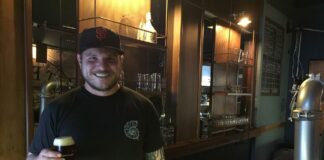 Gigante is the small brewery that's big on flavour. They've reopened and are ready to go.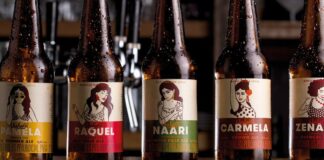 Keep your fridge well stocked even if you're not going out, as craft beer pioneers Chelarte continue to offer an excellent domicilio service.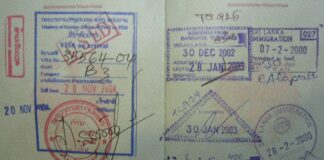 Applying for a visa in Colombia? Here are some simple rules to follow.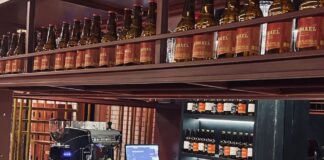 As the craft beer revolution in Colombia gathers pace, more innovative and interesting venues are popping up too. La Embajada gives you the element of gunpowder to go with your ale.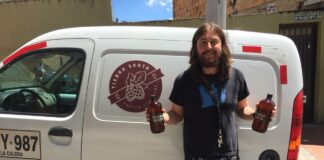 In a new series focusing on craft beer in Bogotá, we look at Tierra Santa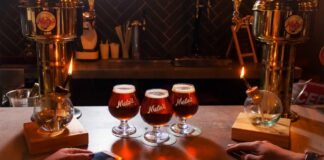 In a new series focusing on craft beer in Bogotá, we look at Mela's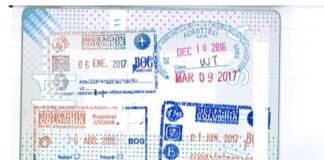 Colombia's Ministry of Foreign Affairs says international insurance necessary for V visas to avoid burdening the health system.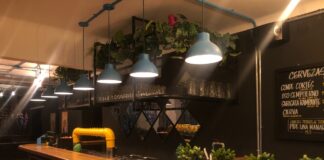 In a new series focusing on craft beer in Bogotá, we look at the latest addition to the 45, Madriguera
With more than a dozen people left dead this week in Bogotá during protests against the police killing of Javier Ordóñez, the city is in mourning.
Colombia's nationwide protests continue as one demonstrator in Medellín reports being kicked by riot police.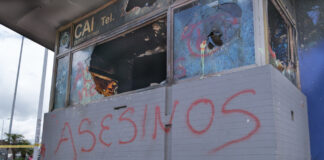 Protests and violence spread from Bogotá to other Colombian cities as the Colombian government admits fault and suspends police officers.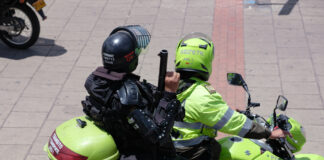 Bogotá boiled over dramatically this week, but where does the blame lie?
Incinerated buses are towed away, over 50 CAIs have been damaged and police ready themselves for more protests.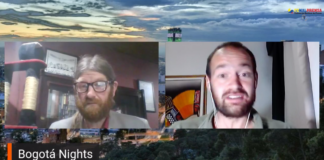 In tonight's episode of Bogotá Nights, Brendan and Oli discuss what they like about living in Colombia, as well as their take on the events of the last few days.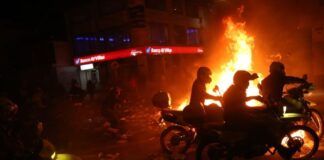 Seven die overnight as protest over police brutality spread across the capital.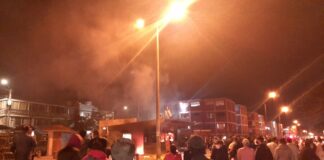 Videos of police brutality showing Javier Ordóñez being taser-ed by the police have sparked protests throughout the city.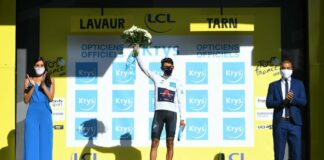 Coronavirus is still dominating the news, but sports are back on as well around the globe, including the Tour de France. And it is a feast for the Colombian cycling fans as the Colombians are looking good. What can we take away from the first 11 days of the Tour?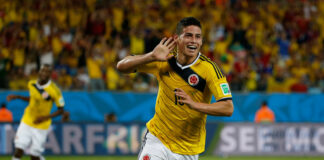 Everton signs Colombian golden boy James Rodríguez after agreeing a €25 million fee with Real Madrid.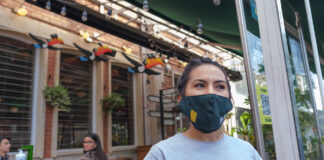 Restaurants and cafés are now allowed to open from Thursday to Sunday. Here are some pictures of a newly re-opened Chapinero.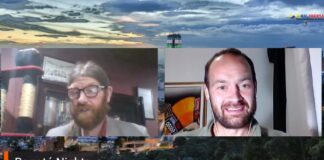 Listen in at 9 pm tonight for the second episode of Bogotá Nights, a live English-language radio show from The Bogotá Post.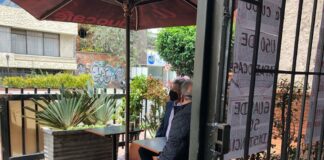 COVID-19 has taken its toll on the city we know and love. But will the 'New Reality' bring enough change for Bogotá's businesses?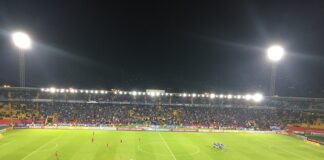 Six months after the last official match was played in Colombia, football returns with Junior de Barranquilla vs América de Cali for the Superliga.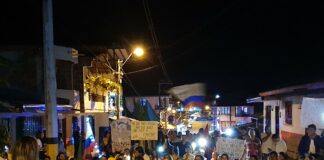 Organisations warn that unless Colombia takes its obligations to former fighters more seriously we will see more killings.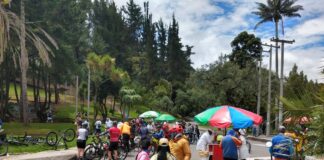 The rules have changed, meaning that a lot of things are going to be possible for the first time in a long while.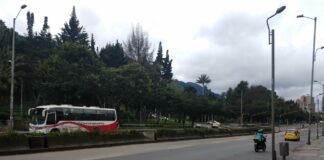 With our Brave New Reality now firmly in place, let's all wave goodbye to this list of irritations…hopefully!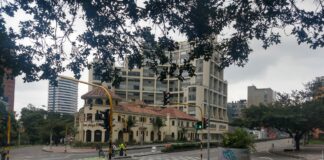 The lockdown in Bogotá was tedious and lengthy, but there were silver linings among the clouds. Our columnist looks at five things we should hold on to in the brave new reality.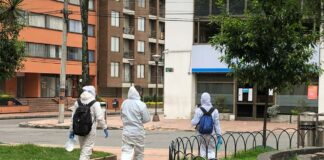 Colombian authorities have announced what amounts to a shift change in coronavirus measures. Come September, restaurants can open (with restrictions), intercity transport will be allowed and we'll even see domestic flights.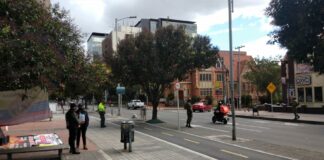 With seven sectors of the city under strict quarantine, this final fortnight is being enforced more strictly in Bogotá.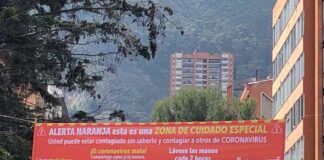 Mayor announces widespread measures to restrict movement and activity in the Colombian capital.
Colombia's Supreme Court has put Álvaro Uribe Vélez under house arrest while it decides whether he should stand trial for bribery and witness tampering.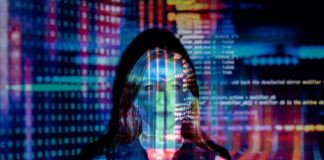 Survey respondents are cautiously optimistic about the region's ability to bounce back.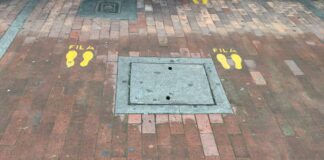 President Duque announces that Colombia's mandatory isolation will continue for another month, with targeted measures depending on the levels of COVID-19 infection.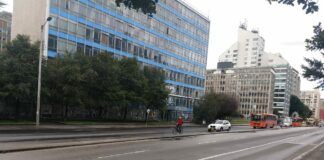 Cone, but not forgotten: the strange case of Séptima's invisible cycle lane.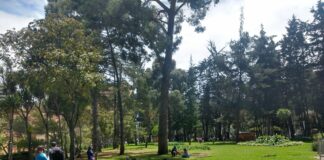 As Chapinero joins seven other sectors in exiting two weeks of strict quarantine, we evaluate the effects of the increased lockdown.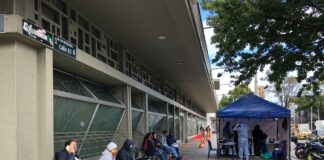 As the number of coronavirus cases in Bogotá climbs towards its peak, more and more people are interested in getting tested. We find out how it works.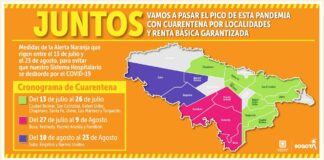 As coronavirus continues to grow in the capital, mayor Claudia López has announced stricter rules as of Monday.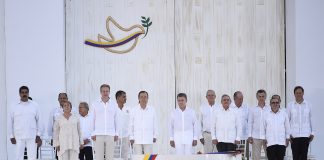 Series of Facebook Live conversations offer a chance to understand the work involved in historical memory.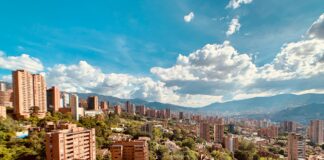 A worldwide pandemic during the first half of the fiscal year was not anticipated. As Colombia closes its borders, implements new temporary trade and travel policies, the future of global business is unsure.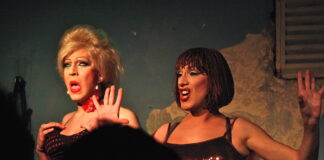 If you're missing this year's Pride celebrations, why not join in tonight's virtual drag show?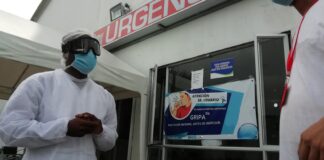 In Colombia, coronavirus conspiracy theories are growing online. Is there an antidote?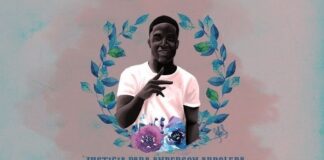 Justice for George Floyd, Justice for Anderson Arboleda: Black Lives Matter in Colombia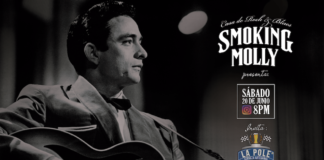 Smoking Molly, Carlos Reyes and La Pole Artesanal want to help keep the city's music scene afloat with tonight's livestream.
There's a clear discrepancy between what is officially allowed and what is actually happening in Bogotá at the moment.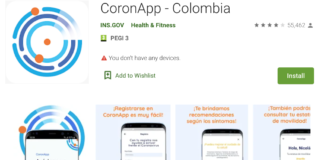 Countries around the world are grappling with the technological and privacy issues generated by coronavirus tracking applications – and Colombia's CoronApp is unlikely to win any prizes.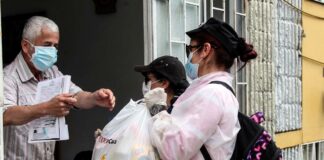 Millions of Colombians are struggling to put food on the table and keep roofs over their heads. Government aid initiatives are reaching some – but not all – of those in need.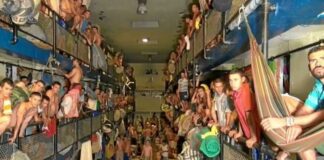 Critics say the government's response to early warnings about the spread of COVID-19 in Colombian prisons was too little, too late.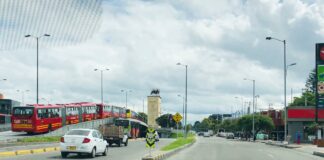 Bogotá mayor Claudia López confirms the capital will not lift its isolation measures at the end of this month.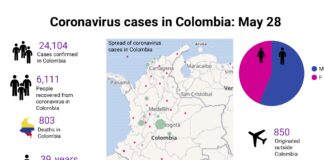 Details announced on how Colombia's phase two of quarantine will work amidst rumours that hotspots will remain locked down.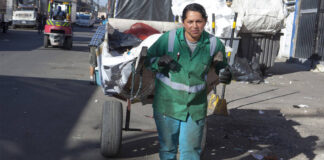 Recicladores and rubbish collectors are on the frontline too.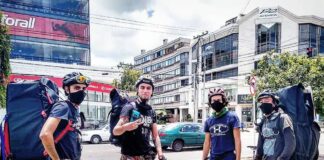 Although many are working from home, some people have been working throughout the emergency. We spoke to a bicycle messenger, a key worker on the frontlines of the COVID response.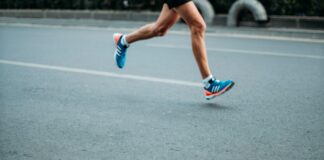 Tomorrow, May 22, support a local-led project "Recycling Love" through a run-a-thon fundraiser sponsored by the British Embassy.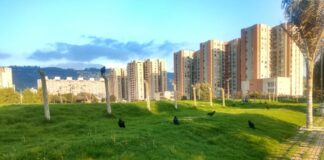 President Duque announces that Colombia's quarantine will be extended until the end of the month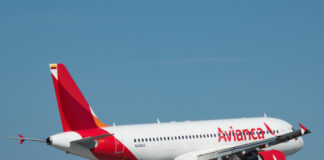 As Colombia's largest airline files for bankruptcy protection, we answer your questions about what it means.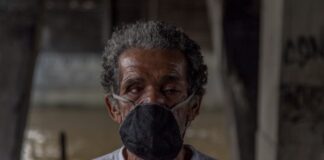 They've already been through trauma. Now COVID-19 is a ticking time bomb for Medellín's most vulnerable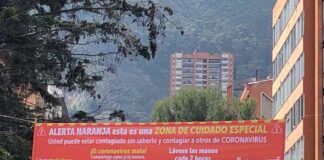 Day 58 of quarantine saw special measures introduced for five areas in Bogotá, the orange alert. Also protests from sex workers.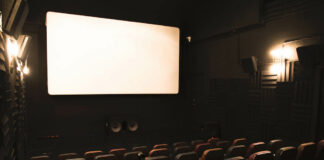 Gig workers in the field are eligible to apply for emergency funds. Meanwhile, Bogotá's premier indie theatre is in a fight for survival.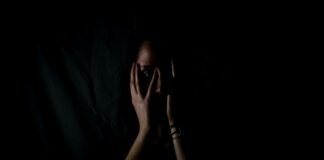 As tensions and challenges from the nationwide quarantine increase, the usual channels that might pick up on abuse are not working.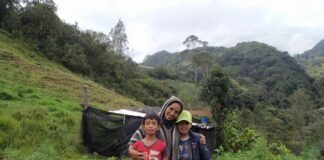 A widowed Colombian farmer and her two young sons have gone viral on YouTube, to their own shock and surprise. Now their videos are educating viewers on the realities of life as a campesino.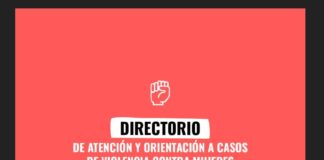 Violence against women during Colombia's quarantine has increased, prompting some chains to allow women to denounce violence when they are shopping.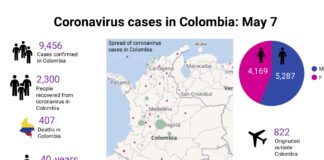 Key points on coronavirus in Colombia: 407 deaths and 9,456 cases, quarantine extended until May 25, crisis in the Amazonas and peak could be July or August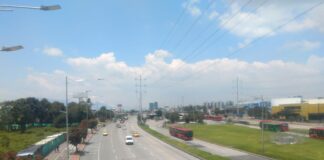 With less than a week to go until May 11 when the current quarantine is set to end, Colombian President Iván Duque announced that the obligatory lockdown will again be extended until May 25.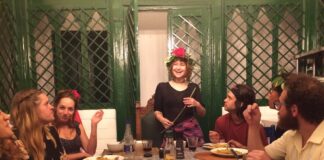 After the founders of ArteSumapaz, an art centre just outside Bogotá invited anyone stranded to spend quarantine with them, 13 poets, painters, musicians and other creators spent lockdown together.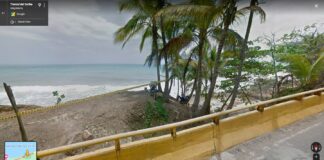 With planes grounded and intercity buses still banned, this weekend we're exploring the best of Colombia on our computers.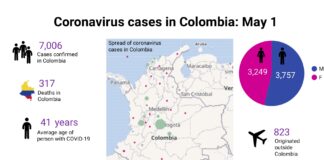 Our regular roundup of COVID-19 cases in Colombia.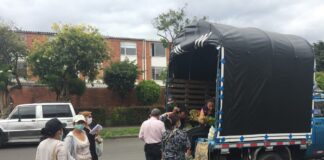 In Engativá, busier streets and roadways indicate people are itching for things to go back to normal.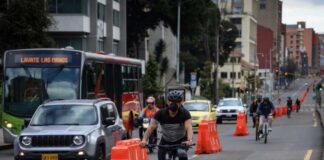 This morning bogotanos were allowed to walk, jog, or run between 6am and 10am.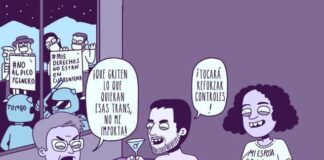 The capital's controversial pico y género policy has been in effect for well over a week now, though not without vocal opposition from trans rights organisations with concerns over discrimination and violence.
President Duque announces that construction and manufacturing sectors will be able to return to work after April 27.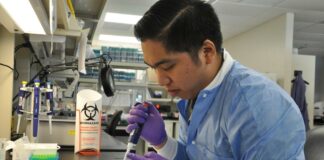 Coronavirus doesn't only affect medical staff who work directly with patients affected by the illness. The knock-on effect to other areas of healthcare has also been profound, as we found out when we spoke to an epidemiologist.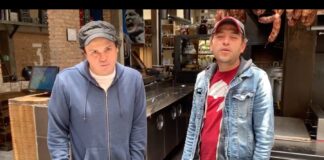 The COVID-19 lockdown has brought – or exacerbated – the hardships felt by many on a daily basis. Here's how two local restaurants are providing lunches for homeless people.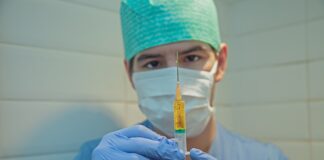 Many are working from home, others have no work to go to. Some people, though, are key workers for society in the COVID-19 crisis and have to continue turning up in person.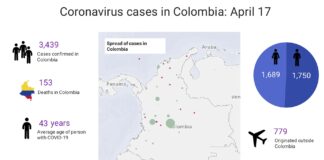 Our regular roundup of COVID-19 cases in Colombia.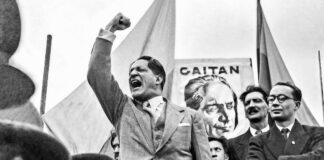 The commemoration of Colombia's National Day of Solidarity for Victims of the Armed Conflict was muted this year as the novel coronavirus lockdown forced individuals to shelter-in-place.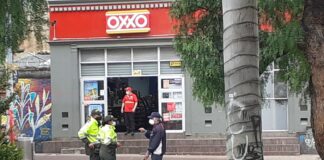 There's always a mishmash of people in the centre of the city and that's magnified with the quarantine that has now been extended to April 26.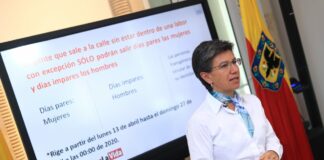 Claudia López announces gender-based restrictions to mobility.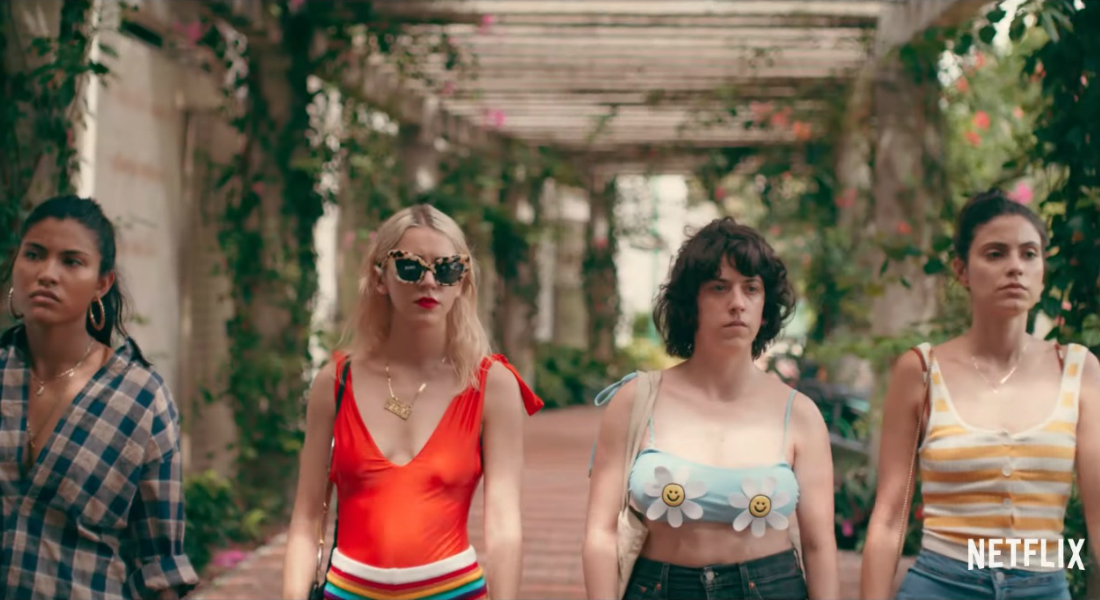 Are you in quarantine alone or with other non-Spanish speakers? Worried that you might backtrack on all of the language progress you have made living in Colombia? For better or worse, you likely have the internet at your fingertips. How to keep your Spanish up to date.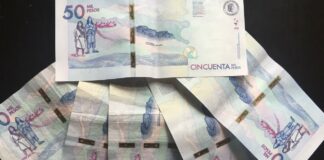 Coronavirus has hit the economy of Colombia hard, but just how bad are the long-term prospects? We take a look at what could happen post-virus.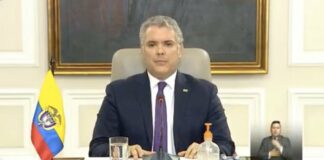 After 13 days of quarantine, Colombia will extend the obligatory lockdown by two more weeks.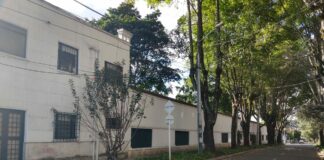 How is the national quarantine affecting your barrio? We've been talking to people all over the city, with today Teusaquillo.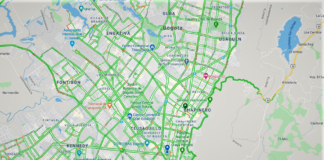 Our update on Coronavirus stats in Colombia and where the COVID-19 curve is heading.
As we come to the end of the second week of lockdown, we get our readers and contributors to tell us what's going on under quarantine in Usaquén and around.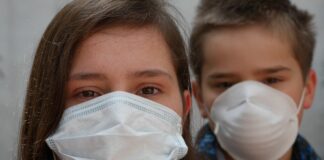 Coronavirus cases are still going up in Colombia - but not as fast as expected. We bring you the latest.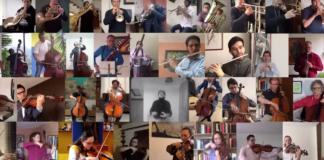 Local performers respond to the coronavirus quarantine with virtual performances and programming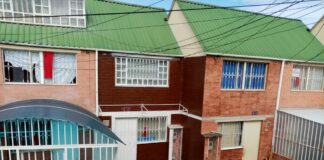 Quarantine or no quarantine, there are still a lot of people in Soacha who can't afford to stay home. A lot of people are staying in, but there's still plenty of activity on the streets.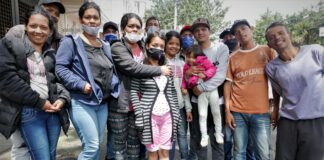 Venezuelan migrants in Bogotá face extra hardships under Colombia's quarantine,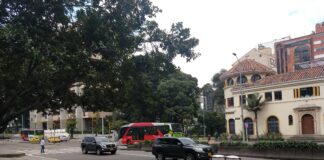 As city's around the world shut down to stop the sread of the coronavirus, we talking to people in Chapinero about how quarantine is affecting them.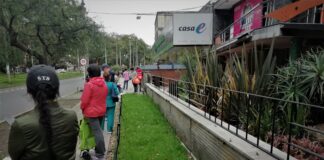 Colombia now has community transmission of COVID-19- the virus is on the loose.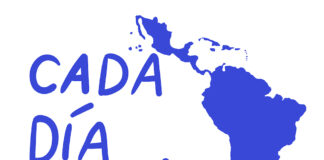 This weekend, Latin America is hacking the virus. Join the Online Hackathon today from your couch and help create solutions to the Covid-19 crisis across Latin America.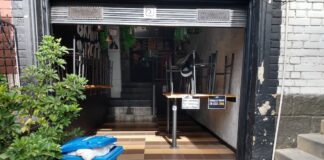 As talk grows of an extension to the national quarantine, many small businesses are worried.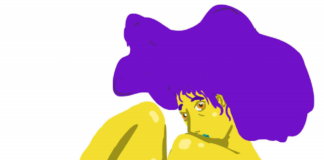 Transgender women in Colombia face a level of persecution that's often hard to fathom.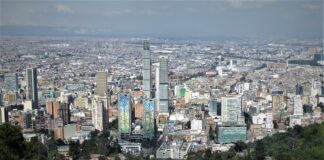 Coronavirus could kill 3,000 in Colombia, say experts. We look at the latest COVID-19 stats.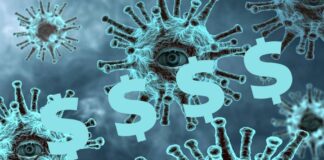 As Bogotá shuts down to slow the spread of the coronavirus, many who were already living day to day are struggling to find food or put a roof over their heads. How can you help?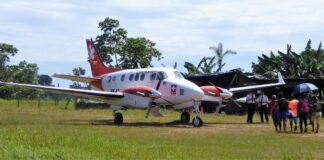 As numbers go up, we bring you the latest coronavirus data and look at how COVID-19 is affecting Colombia, and what might happen in the future.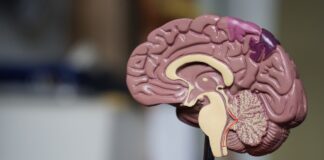 What caused so many world leaders to stick their heads in the sand and act as though the novel coronavirus was not going to spread?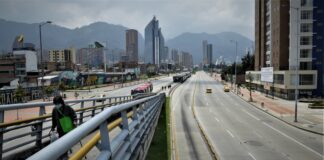 As residents of Colombia get used to their national quarantine, the country now has 491 coronavirus cases and six deaths. We bring the latest stats.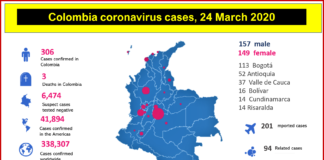 Colombia now has 306 coronavirus cases. We bring the latest stats and analysis.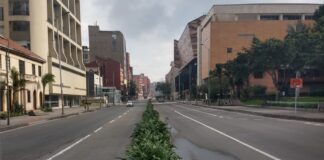 Citizens must stay at home until April 13 unless they have a good reason -- like needing food or medicine -- to be out.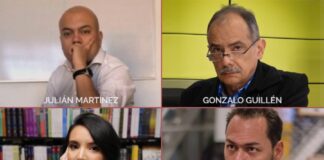 Civil organisations are calling on armed gangs to "stop military action" during the coronavirus pandemic.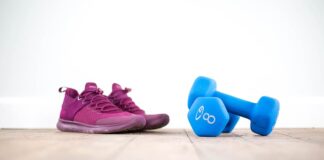 Get off the couch and take advantage of the best free or free trial workout offerings on the web.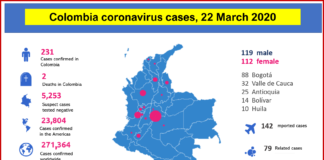 Colombia announces its first coronavirus deaths. Total cases in the country are 231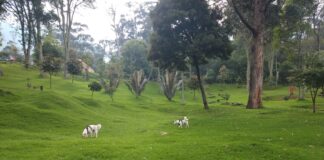 So what is like out on the streets of Bogotá? Well, with two energetic huskies in the house, there's a pressing need for me to be out of the house and making use of those 20 minute walking slots.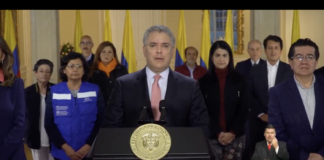 President Duque announces that Colombia will go into a total shutdown from midnight on Tuesday, March 24.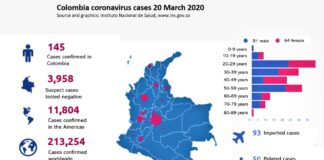 145 coronavirus cases have been confirmed in Colombia so far, with no confirmed deaths. This tally puts us in 55th place worldwide.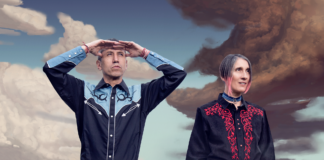 As the capital enters four days of quarantine, we'll be bringing you a few Colombia-related ideas of things to do each day.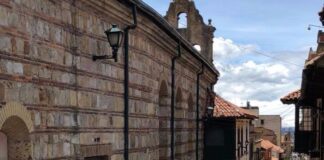 Bogotanos will be forced to stay at home over the holiday weekend in a four-day citywide shut down, aimed at preparing the city for a serious novel coronavirus (COVID-19) outbreak.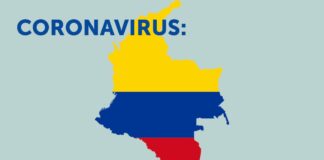 There's a lot of information and disinformation flying around about COVID-19, more commonly known as the coronavirus. We asked Migración Colombia to solve some of the problems that readers have told us they're worried about. Here are the answers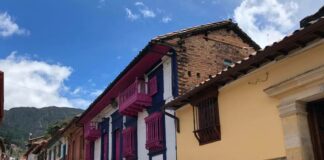 Bogotá mayor Claudia López announced this evening that the capital would shut down over the coming bank holiday weekend in an isolation simulation. The mayor called on people to remain in their houses for four days, beginning on Friday March 20.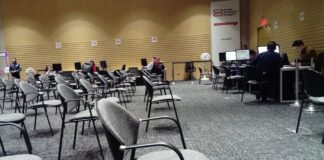 As the coronavirus spreads in Colombia, local authorities are imposing curfews and banning the sale of alcohol.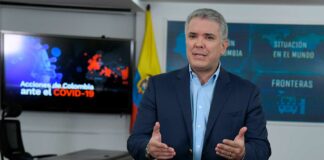 The number of COVID-19 cases in Colombia reached 54 today, with nine new cases confirmed in Bogotá this morning.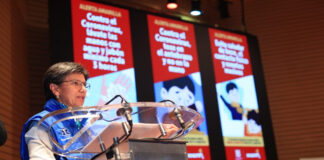 Bogota awoke to new rules from the authorities aimed at reducing the contagen and getting ahead of the global outbreak.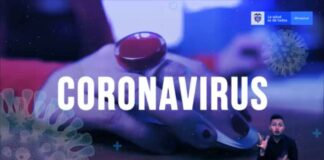 Foreigners failing to comply face deportation, say health authorities as Colombia's confirmed cases hit nine.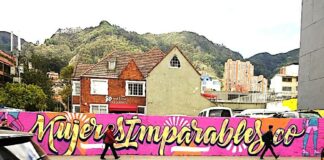 Since 2006, Colombia has been considered a regional leader in defending women's reproductive rights. That may have changed on March 2 when the Constitutional Court voted to uphold its 2006 abortion legislation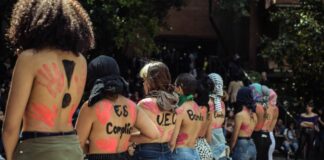 Feminist collective Destapa la Olla organise topless demonstration to call attention to sexual assault on campus and give voice to victims' experiences.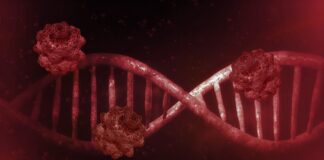 In keeping with its globe-trotting character, coronavirus has landed in Colombia by plane from Italy, according to Bogota-based health officials.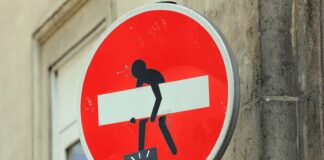 Can you use modal verbs correctly, or might you make a mistake? Follow our guide and you should be perfect.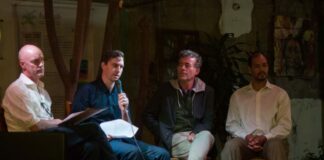 Todos Somos is collecting first person narratives from Venezuelan migrants and refugees and sharing them through books and performance.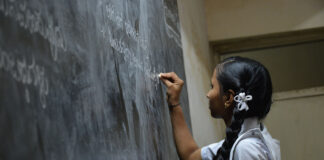 Higher education funding per student has decreased dramatically in the past decade and the deficit won't be easy to bridge.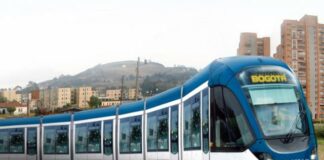 Beyond Metro and TransMilenio, changes in other forms of transport are set to take place in the capital region. With RegioTram, bike lanes, and ride-sharing, residents may have many options for cleaner, more efficient transportation.
The controversial TransMilenio on Séptima has failed to gain popular support, while the TransMilenio on Avenida 68 has the green light.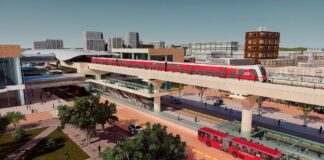 Are the brakes finally off for the Bogotá's metro construction? The constructors say they will break ground in April.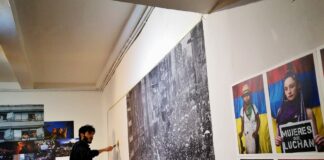 From commentary on the art market to perspectives on the paro, there's plenty of art to see in the city.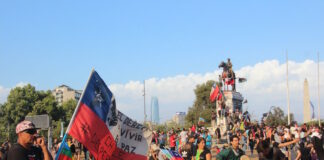 Although Chilean and Colombian unrests have things in common, a comparison of both country's protest movements is completely unfounded.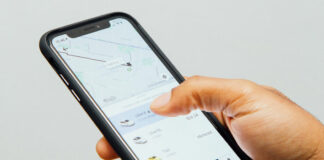 Uber, the popular rideshare app that was banned from Colombia at the end of January has found a legal loophole and re-opened its operations.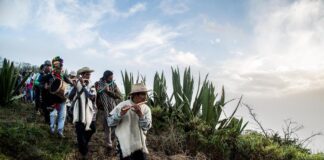 In La Sinfónica de los Andes, legendary anthropologist and filmmaker Marta Rodríguez goes into northern Cauca to examine the disastrous consequences of war on a small Nasa community grieving the loss of numerous children who have fallen victim of the conflict.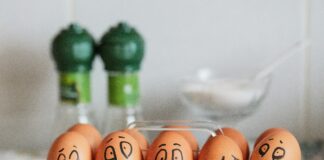 Do you know eggs-actly how to order huevos for breakfast? We give you some eggs-amples of what to say. It's no yolk.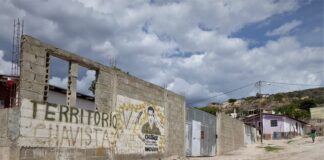 Going local goes further afield with a Venezuelan trip where petrol is free and the shops are full but there's no money to spend.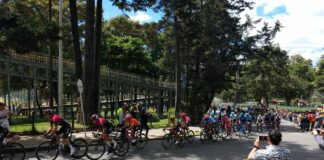 EF cycling finished in a 1-2 on the last day to confirm Sergio Higuita's win in the six-day race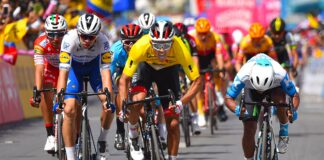 Colombia has turned into a cradle of new sprinters
Workers' rights and salaries are divisive topics in 2020. We look at labour reforms likely to upset regular workers.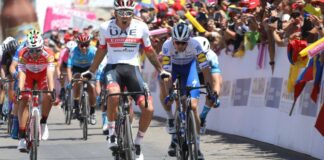 Sebastián Molano claimed the first individual stage of Tour Colombia 2.1 in Duitama.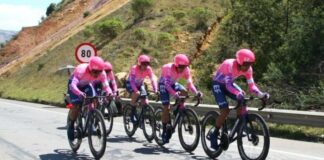 The third version of Tour Colombia UCI had a sensational opening after the victory of Education First that stopped the clock at 18'01".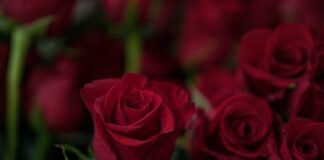 Despite having Amor y Amistad also widely celebrated in Colombia. Here is a look at some of the hottest spots around Bogotá for the big date night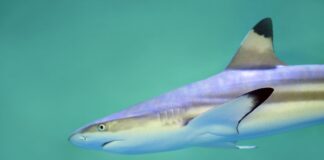 Our roundup of Colombian news that went global in the first weeks of 2020.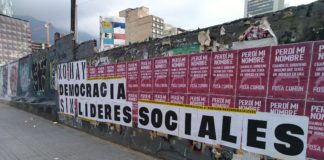 There were 34 assassinations of social leaders in January alone. We look at the numbers and ask why there is still no peace for Colombia's human rights defenders.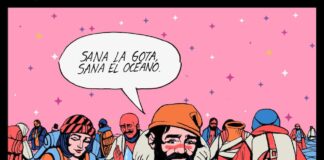 The latest exhibition from Sako Asko invites us to examine our own self-perceptions.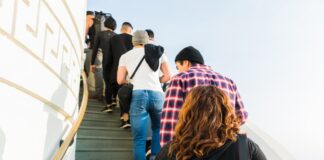 After the resignation of the defence minister last year, there have been immediate repercussions. Is this is a one-off, or a promising sign for the future?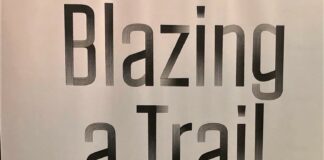 In her talk, "Women's voices in literature and their role in modern Ireland," at la Universidad Nacional Costello admitted to just recently understanding the uniqueness of her own perspective as a woman writer.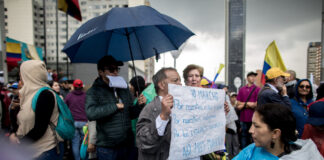 While there has been some progress, the slow implementation of Colombia's peace agreement continues to be a source of discontent, especially as rural communities continue to suffer violence and displacement. Part two of our ongoing look at the issues that face the country.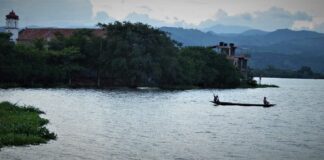 Colombia's conflict didn't disappear, it's just went under the radar. But for how long? We report from the troubled region of Sur de Bolívar.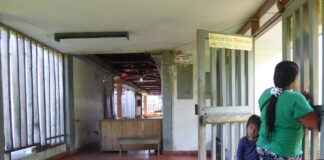 A new flu-type virus could be the next pandemic. Here's a Q&A to keep you up to date…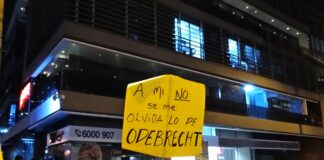 'In post-conflict Colombia, the battles will be about corruption.' We look at the bribes that bind, one of the issues that drove so many people to the streets.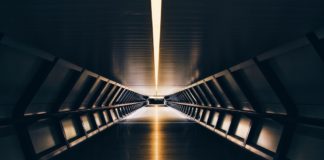 As English language changes, you want to be on the right side of his(or her)tory.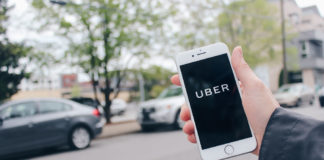 The ride-sharing app Uber will no longer be available in Colombia from midnight January 31st onwards, the company announced Friday.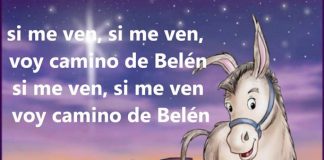 6 Christmas songs you need to know to impress your Colombian friends and family this festive season.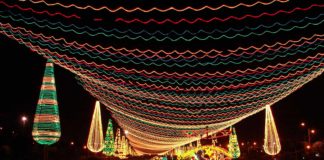 December in Colombia is a magical time and an opportunity to leave the capital and check out some of the most incredible light displays across the country.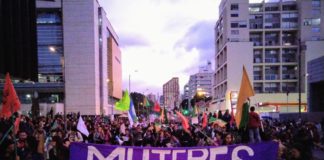 Kroc Institute reports that 42% of gender commitments in Colombia's 2016 peace agreement have not yet been started, compared with 27% overall.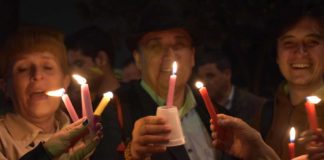 If you don't know your Noche de las velitas from your Nochebuena, now's the time to get to grips with Colombian festivities.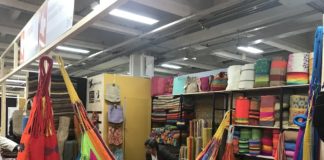 Expoartesanias is one of the largest handicraft fairs in Latin America and is a 'must' for any fans of Colombian culture. Here are five tips to on how to get the most out of it.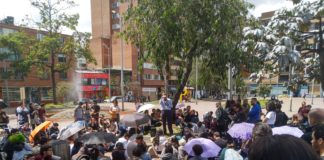 Professors democratise knowledge with free public event.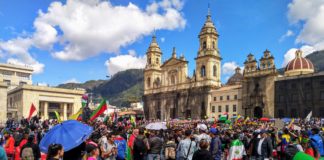 Indigenous groups and Guardia Indígena arrived in the capital in recent days ready to participate in the third national strike.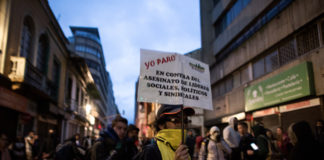 Strike leaders announce 'El Paro sigue' after meeting with the government does not reach consensus on key issues.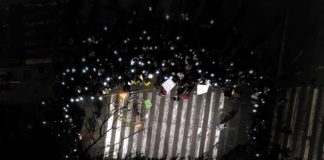 Steven Gutiérrez was an eyewitness to the fatal wounding of Dilan Cruz, a young student shot with anti-riot ammunition by ESMAD. Since denouncing the attack Gutiérrez has received death threats. He speaks to The Bogotá Post.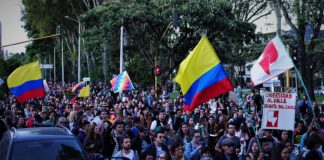 As the Cacerolazo Latinoamericano calls for equality and human rights in the region, one of the Chilean activists who joined in jokes that Colombians 'have more rhythm.'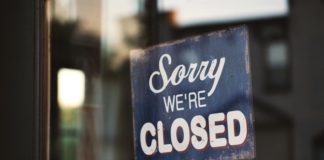 The small business community is feeling the effects of the protests, but many still support the movement.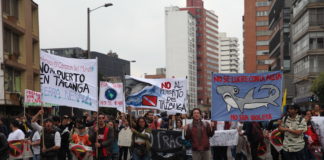 We dip into the national conversation with a look at what was talked about in yesterday's environmental discussion.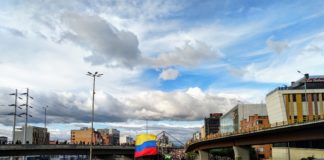 The country has seen over a week of mass protests. We wrap up the national strike so far with some interesting numbers.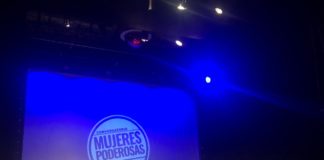 Conversatorio Mujeres Poderosas brings powerhouse women in journalism head-to-head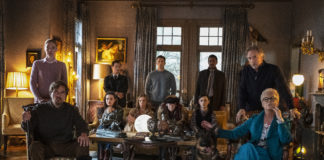 Knives Out gathers a cast of familiar faces including Chris Evans and Daniel Craig (Captain America and James Bond, respectively), as well as Jamie Lee Curtis, Michael Shannon and newcomers Katherine Langford and Jaden Martell.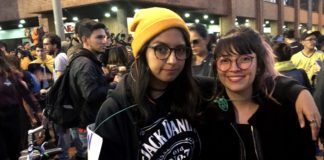 How this peaceful protest method originated and how bogotanos are making it their own.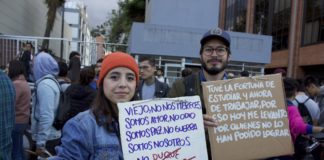 Toquerolazo de Queda: Local musicians add a new note to the protests.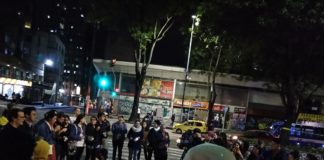 Dilan Cruz, who was shot by ESMAD on Saturday, has died in hospital.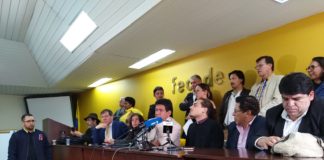 Representatives of the National Strike Committee say strikes will continue and ask president Duque to listen to the demands of the country.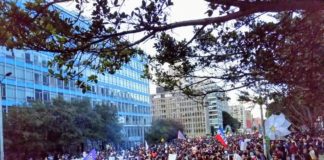 In an effort to stem the tide of protest, President Duque has laid out plans for four months of national conversations.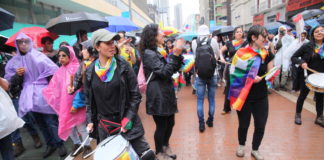 As the protests in Bogotá enter a fourth day of high tensions, we've heard a lot of stories from around the city.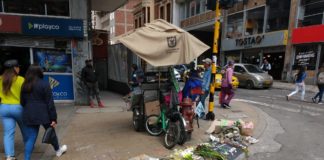 A young protestor was struck by a grenade on Saturday night, leaving him fighting for his life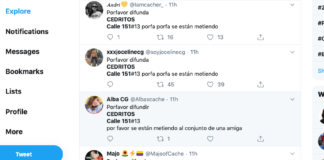 Bogotá Curfew: Friday 22 November saw a whirlwind of news hit Bogotá, both true and false, we try to give some context to what happened.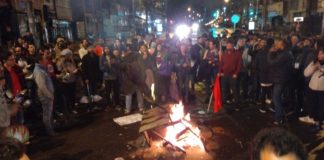 Out and about in last night's cacerolazos as spontaneous demonstrations break out across the country.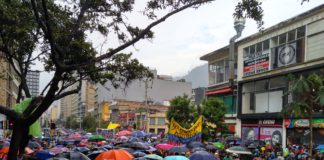 Colombia saw hundreds of thousands (possibly even millions) of people joining the national strike.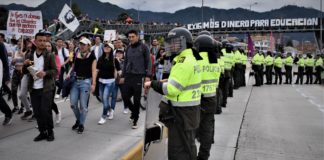 Tensions have been rising in the run up to Colombia's national strike which will take place tomorrow, November 21.
For the first time since the 2016 peace agreement, the Colombia's political elite fared poorly in the...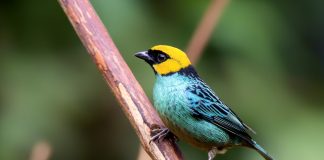 Caption: Saffron-crowned tanager — Photo courtesy of Pedro Arturo Camargo Martinez, Biologist with Asociación Calidris At sunrise last...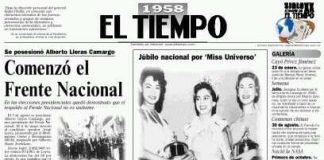 Colombians negotiated a landmark peace agreement that slowly crumbled as the State was unable to live up to its promise of economic...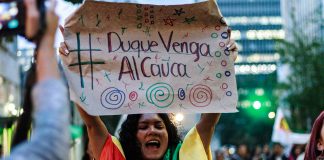 March for the defense of the JEP, Special Jurisdiction for peace in Spanish. Protestants march against the objections made by...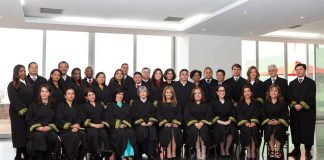 Special Jurisdiction for Peace (JEP) Photo courtesy of Oficina de prensa JEP Duque's objections to the JEP presented...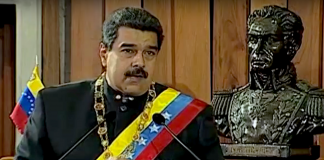 Nicolas Maduro speaking to the Supreme Tribunal of Justice in February 2017. (Photo courtesy of the Venezuelan government)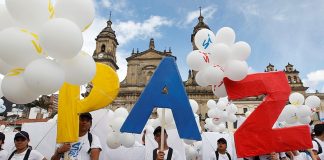 The killings of social leaders continue unabated in Colombia. The assailants and motives behind the killings vary...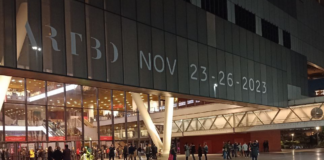 ARTBO 2023 erupts into a new venue with a range of striking, thoughtful, and imaginative pieces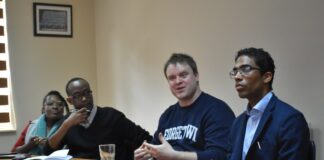 Long gone is the time when cryptocurrencies in Colombia, along with Web 3.0, were associated with ilicit activities.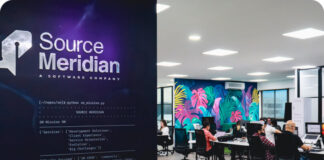 The pandemic of 2020 created change for almost all commercial operations across the globe. Some went into decline, while others -- particularly...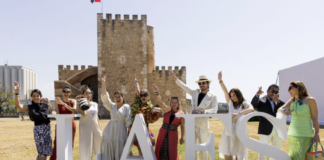 LAFS, the global platform for Latin American fashion and design, has announced that its Miami Summit will be held this November 6th-8th....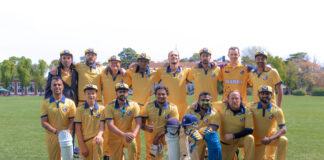 Colombia rounded off their best-ever showing at the South American Cricket Championship by edging two-time champions Mexico by seven runs to secure a third place finish in Buenos Aires.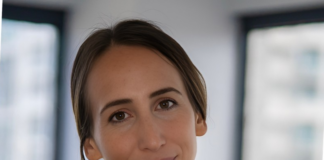 In 2021 Latin America ranked as the fastest-growing region in the world for venture funding as companies at every stage attracted investments...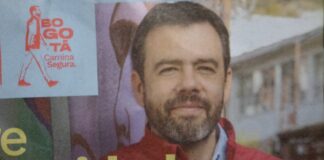 Galán ended up as the winner in Sunday's local elections in Bogotá, with mixed messages elsewhere in the country.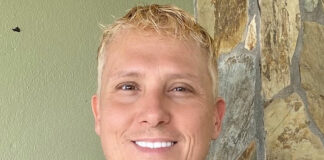 Colombia's economic indicators paint a complex picture for 2023. Inflation in the country had risen until reaching a peak in March of...
Colombia's regional elections take place this Sunday, with a close battle expected in Bogotá and dozens of local positions waiting to be filled. Find out what's going on here.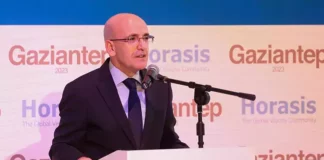 Inflation remains too high in countries across the globe. Speaking to international leaders at Horasis Global Meeting on Sunday,...
The Cafés de Colombia Expo 2023 is Colombia's biggest showpiece for its world-leading coffee. If you're into tinto, get yourself down to Corferias!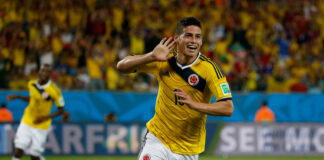 Colombia remain undefeated on the road to qualifying for the 2026 World Cup after a tale of two penalties cost them wins over the latest international break against Uruguay and Ecuador.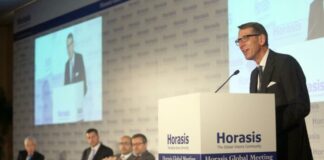 Independent think-tank Horasis announced that its Global Meeting will be hosted in Gaziantep, Türkiye on October 22nd-23rd, bringing together a number of high-profile...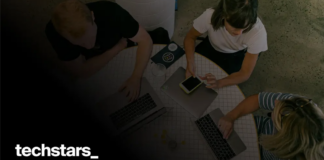 Techstars Startup Weekend has announced that the next edition of its global event will be held in Colombia's capital this October 20th...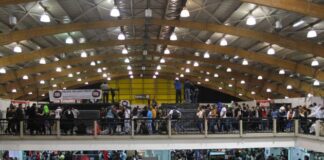 The country's biggest geekfest is back once again as SOFA 2023 rolls into town to take over Corferías for five days