rock al parque

-

search results

If you're not happy with the results, please do another search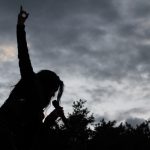 Highlights of the weekend were the cheerily named Deicide and Sodom, but plenty of less-famous bands were impressive too. Acidéz of Mexico were probably the best band of Saturday, and Toxic Holocaust gave Sodom a real run for their money.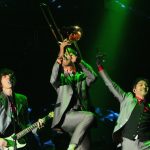 Rock al Parque, the continent's biggest free festival has been going for a quarter of a decade.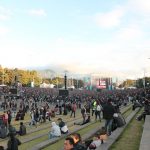 Rock al Parque 2018 was again a success, helped by the Bogotá sun and the death metal and rock bands from around the world. The photo's show it all.  
Parque Bolívar shook and shuddered to the grooves of crushing riffs and waves of sheer sonic terror as the Mother of all 'Parque' Festivals returned yet again.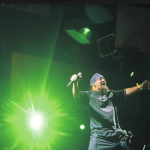 One of the biggest free festivals in Latin America will fill Parque Simón Bolívar with earth-shattering sounds.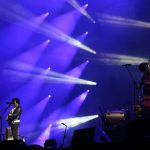 Monday at Rock al Parque is the final day and sees the festival back to buzzing times, full of people and ready to rock. The day is calmer, so you won't find so much black shining leather, but plenty of alternative goodies. It's also Latin day, bringing together artists from Chile, Argentina, Peru, Puerto Rico, Brazil, and of course, Colombia.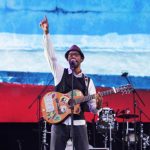 While you wouldn't want to bring your mum along to some of the acts at this year's Rock al Parque, there were some less hard core performances on offer. Phoebe Hopson listens to Macaco, Cirkus Funk and Elkin Robinson.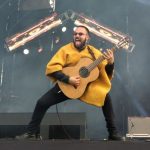 There's only one Obituary to be written for Rock al Parque 2017: Sunday and they were on stage. Along with H2O, Rolling Ruanas, Los Caligaris, Estado de Coma, Zhaoze, Rompefuego, Blessed Extinction and Carnivore Diprosopus the park was pulsing with awesome riffs, staccato blastbeats and good ol' fashioned metal.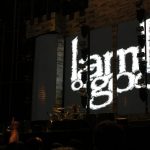 Superstars converge on Saturday's Rock al Parque 2017 and Señor Vikingo gets to the heart of it like a butcher cutting open a hog. Sounds from Latin American stars Poker, Nervosa, Occultus, Herejía, Vein as well as international heavyweights Heaven Shall Burn, Death Angel and Lamb of God rip through the audience.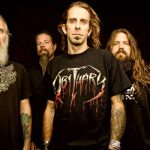 Ready the troops and head out to the capital's heaviest festival. It's that time of year to rock out with your cock out, Rock al Parque 2017. Señor Vikingo starts braiding his beard and polishing his helmets and leather for the annual rockfest.